Architects of societal destruction. (genocide practitioners) 
This is what a democratic tyranny will get you, massive corruption coupled with arrogance and enormous disdain for the people they've sworn to protect and to defend. In much the same way as the Democrats (and statist Republicans) abuse the electorate time and again, so to does Labour and statist minded Tories. This was Labour's answer to the Thatcher years, uncontrolled massive immigration into an an ever increasing welfare state.
The same was mirrored by repeated Democrat administrations as well, as the amount of illegal aliens crossing in from Mexico increased at the same pace of the expanding welfare state as a rebuff to the Reagan years, while milk toast Republicans offered tepid resistance, if at all,  preferring rather to manage things than to scale the damage back.
Hey Brits, don't forget:
Labour knew immigration was out of control seven years ago, says former minister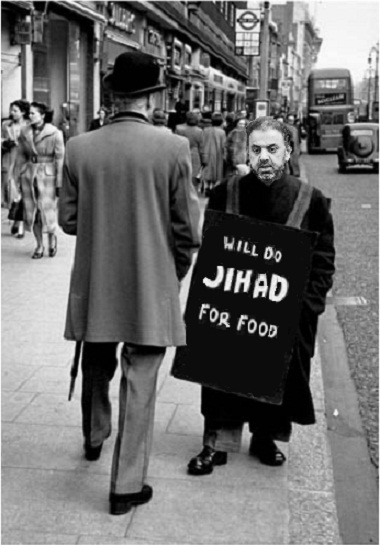 Immigrants? We sent out search parties to get them to come… and made it hard for Britons to get work, says Mandelson
Former minister admits Labour deliberately engineered mass immigration

Between 1997 and 2010 net migration to Britain totalled 2.2million
By TIM SHIPMAN
PUBLISHED: 00:10 GMT, 14 May 2013 | UPDATED: 00:10 GMT, 14 May 2013
Labour sent out 'search parties' for immigrants to get them to come to the UK, Lord Mandelson has admitted.
In a stunning confirmation that the Blair and Brown governments deliberately engineered mass immigration, the former Cabinet Minister and spin doctor said New Labour sought out foreign workers.
He also conceded that the influx of arrivals meant the party's traditional supporters are now unable to find work.
By contrast, Labour leader Ed Miliband has said his party got it wrong on immigration but has refused to admit it was too high under Labour.
Between 1997 and 2010, net migration to Britain totalled more than 2.2million, more than twice the population of Birmingham.
The annual net figure quadrupled under Labour from 48,000 people in 1997 to 198,000 by 2009.
Lord Mandelson's remarks come three years after Labour officials denied claims by former adviser Andrew Neather that they deliberately encouraged immigration in order to change the make-up of Britain.
Mr Neather said the policy was designed to 'rub the Right's nose in diversity'.

He said there was 'a driving political purpose: that mass immigration was the way that the Government was going to make the UK truly multicultural'.
Senior Labour figures have been reluctant to concede they deliberately engineered the influx of migrants who have transformed communities over the past decade.