The whole rotted mess needs some clearing out. Thanks to Mark Levin and his Landmark Legal Foundation for starting the whole ball rolling.
NOTE: Lori Lowenthal Marcus on Fox here. (H/T Lisa Michelle)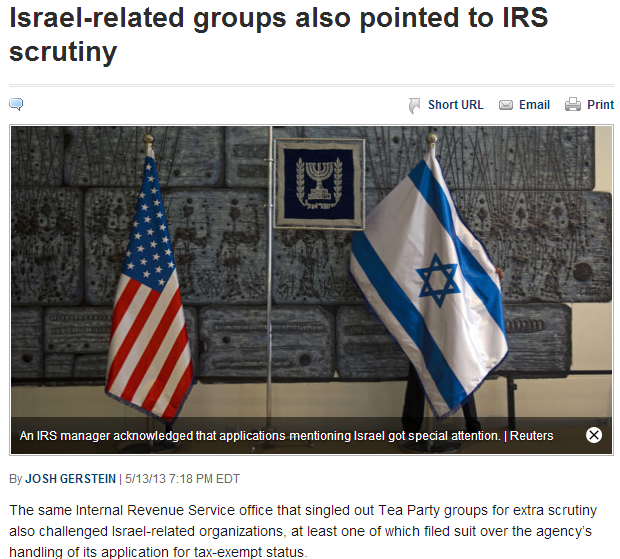 The same Internal Revenue Service office that singled out Tea Party groups for extra scrutiny also challenged Israel-related organizations, at least one of which filed suit over the agency's handling of its application for tax-exempt status.
The trouble for the Israel-focused groups seems to have had different origins than that experienced by conservative groups, but at times the effort seems to have been equally ham-handed.