Grab the popcorn and watch the show, after you call your congressman and senator demanding a full congressional investigation with subpoena power, that is.
Within two years, multiple federal agencies, along with an EPA-affiliated Texas state agency, began auditing True the Vote and its founders, visiting their group, their businesses, and asking questions of people who knew them. The IRS was not the only governmental agency involved.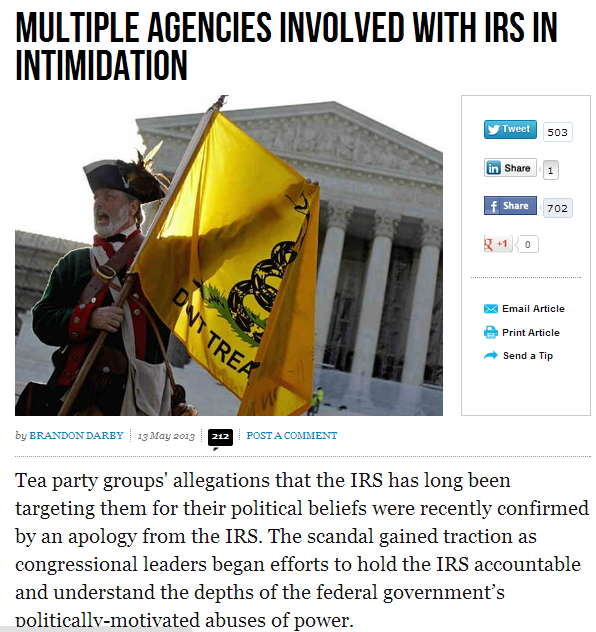 Yet given the history of such abuses, the problem may extend further than the IRS, and require a "government-wide" probe across several agencies, as Senate Majority Leader Mitch McConnell (R-KY) has suggested.
The issue was initially believed to only involve groups with "Tea Party" or "patriots" in their names being singled out for greater scrutiny by the IRS, but recent admissions reveal that a wide range of conservative and constitution-oriented groups were singled out by the federal government. Most media outlets have focused on 2012 as the year the abuses occurred, but one prominent Tea Party-initiated organization, True the Vote, began to run into alleged federal government abuses in 2010–from a variety of agencies.