Saudi Arabia, a place where one can still visit the seventh century and not be in a museum.
The more secular a Muslim becomes (or dismissive of large portions of the koran, hadiths and sunna of Mohamed, even to the point of apostasy) the more tolerant and loving they become of their non-Muslim neighbors.
Maryam, whose case has been closely followed in Saudi Arabia, criticized Saudi Arabia's Sunni monarchy for instilling in her a hatred of Judaism and Christianity, according to the English-language Saudi Gazette. The Jeddah-based paper wrote that she "fell in love with the religions after she found peace in Christianity."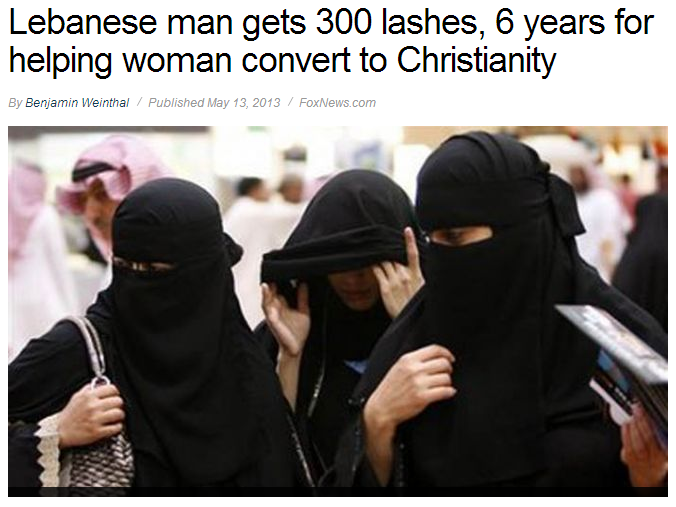 A Lebanese man was sentenced to 300 lashes with a whip and six years in prison for his role in helping a Saudi woman convert to Christianity and flee the kingdom in the latest example of the religious intolerance that grips the region.
The court in the Eastern Saudi city of Khobar — situated on the coast of the Persian Gulf — also sentenced a Saudi man to two years in prison and 200 lashes for helping the young woman named Maryam — who has been dubbed "the girl of Khobar" — in her escape to Sweden to secure asylum.
More here. H/T: B.