A real vile human being 
Jimmy Carter is an antisemite, from both a traditional Christian antisemitic perspective, as well as from a Leftist one. He's also an incredibly ignorant man and one of the more vocal cogs in the anti-Israel BDS machine. What a disgrace, in and outside of the Oval Office.
H/T: Matti Nevalainen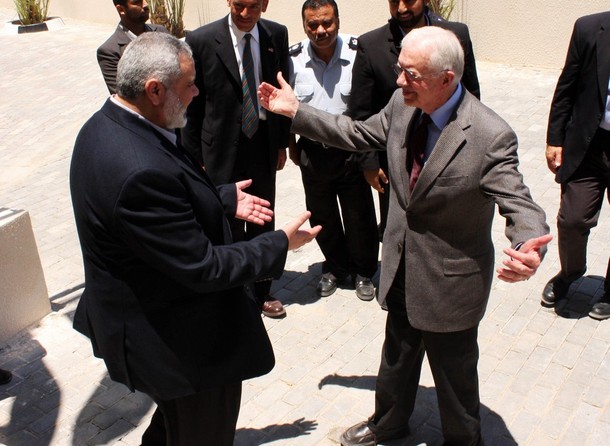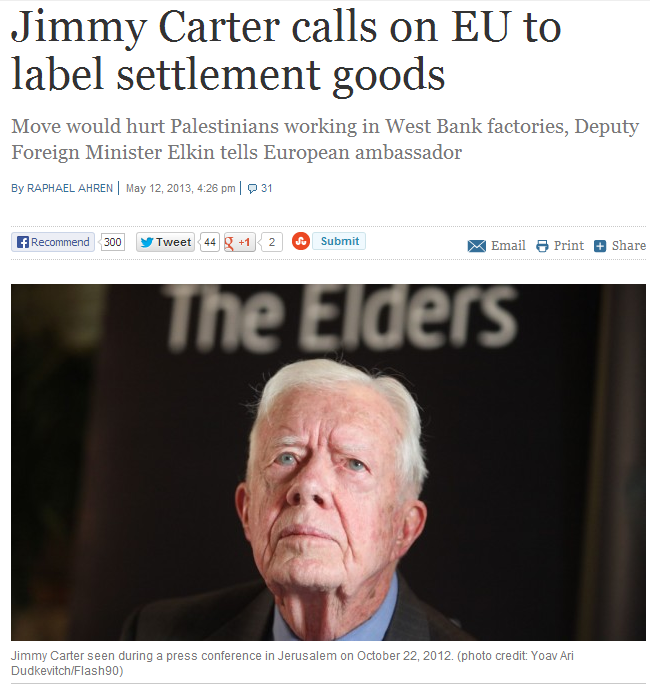 Former US president Jimmy Carter has called on the European Union to start labeling Israeli products from the West Bank, joining advocates who believe such a measure would pressure Israel into restarting peace talks with the Palestinians.
"With the Middle East peace process making no significant progress, we call on Europe to play a stronger and more independent role in revitalizing peace efforts, with a fresh approach," Carter said Friday in a statement. "The EU has repeatedly condemned settlement expansion in the West Bank. It could therefore introduce a clear labeling of products made in Israeli settlements, which are illegal under international law."
NOTE: Israel has every right to be in its ancient land of Judea and Samaria, anyone disagreeing with Kontorovich, leave your well researched opinions in the comments. This professor shows exactly what I've been saying all along, Israelis can accurately and eloquently defend Israel's right to be in the land West of the Jordan. Anti-Israel nut-jobs would want you to believe otherwise.