But is Mr.Tepid Weakintheknees up to the task?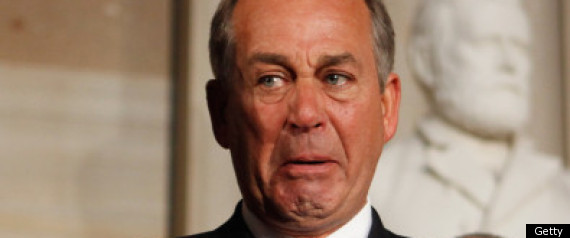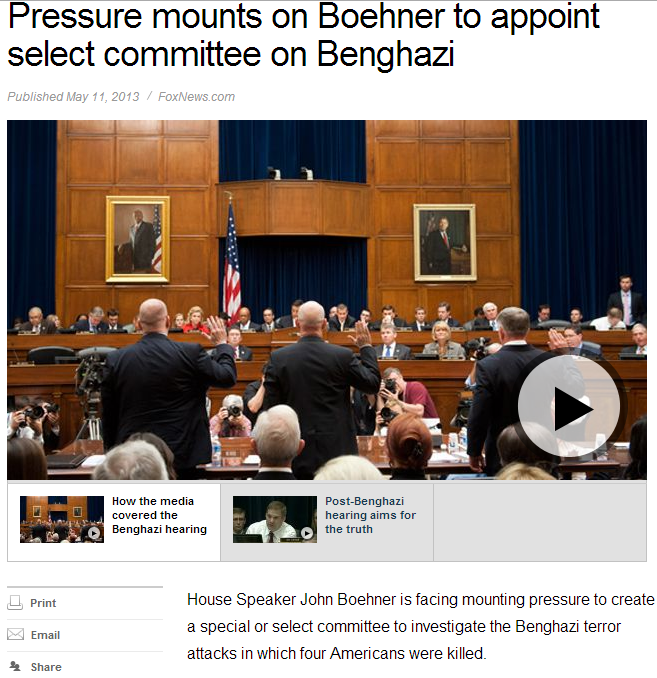 The House resolution to form a special committee now has at least 139 co-sponsors who are putting Boehner in the difficult position of leading efforts to get the White House to release emails on Benghazi-gate but not agreeing to the demands of many rank-and-file Republicans.
The resolution is sponsored by Virginia Rep. Frank Wolf who suggested to Boehner in a forceful, four-page letter Thursday that the Obama administration perhaps failed to adequately prevent the deaths of the Americans killed and injured in the Sept. 11, 2012, attacks on the U.S. outpost in Benghazi, Libya, and that not appointing the committee could make the Republican-led House "complicit in that failure."
An ABC News story said the CIA's explanation of the Benghazi events changed 12 different times before being made public.
Susan Rice, the U.S. ambassador to the United Nations, said five days after the attacks, while making the rounds on the Sunday talk shows, that the strikes appeared to be "spontaneous" and sparked by protests elsewhere in the Middle East about an anti-Islamic video.
However, references to "Islamic militants" and terror attacks in the original CIA reports were scrubbed from Rice's final talk points.
Wolf said that after the ABC News report the number of co-sponsors increased to 144, about 60 percent of the House Republican Caucus.