Kudos to Petra Bigman for an excellent piece describing the antisemitic realm in which Stephen Hawking has freely inhabited for some time now. Getting involved with Michael Moore-type pseudo intellectuals like Noam Chomsky, will haunt this man's legacy.
Support for Islamist terror groups is indeed not uncommon among BDS advocates. According to a Guardian report, Noam Chomsky "helped lobby Stephen Hawking" to cancel his participation in the conference – and Chomsky is of course not only an ardent admirer of Hezbollah, but he also happily accepted an invitation from Gaza's Islamic University last fall. Reportedly, Chomsky used his lectures in Gaza to clarify that his ostensible support for a two-state solution was only tactical and that he really had always been a supporter of the so-called "one-state solution" that would do away with Israel as a Jewish state.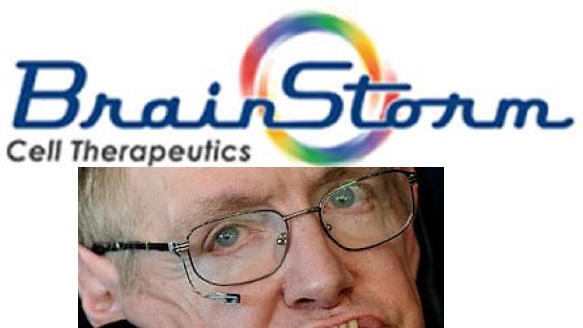 Booze, BDS, and Stephen Hawking
Early on in his career, the now world-renowned British physicist Stephen Hawking felt unfairly slandered when media outlets reported that in reaction to his devastating diagnosis, he had begun to drink heavily.  On his website, Hawking relates to these reports, writing that when he learned he was suffering from an incurable disease that would slowly cripple him, he "felt somewhat of a tragic character."
"I took to listening to Wagner, but reports in magazine articles that I drank heavily are an exaggeration. The trouble is once one article said it, other articles copied it, because it made a good story. People believe that anything that has appeared in print so many times must be true."
Hawking's observations about the media are interesting, given that his recently announced support for the campaign to boycott Israel would seem to indicate that he has never realized that the British media tend to see anything that paints Israel in bleak colors as "a good story" that will appear "so many times" that lots of people start to think it "must be true."
By succumbing to the pressure of BDS activists to cancel his participation in Israel's upcoming Presidential Conference "Facing Tomorrow 2013," Hawking has arguably provided a rather depressing contribution to the conference's theme "The Human Factor in Shaping Tomorrow."
The "tomorrow" envisaged by the BDS leaders who now feel so empowered by Hawking's support has no room for a Jewish state. Similar to Iran's President Mahmoud Ahmadinejad, BDS campaigners want a "world without Zionism" – and Hawking may not have a problem with that: In 2007, less than two years after Iran's regime hosted the notorious "conference" anticipating a "World Without Zionism," Hawking planned to visit Iran, as the regime's mouthpiece Press TV proudly announced in May 2007. Apparently, medical problems ultimately prevented him from actually visiting.
Some two years later, Hawking denounced Israel's attempts to put an end to the relentless rocket barrage from Hamas-ruled Gaza in an Al Jazeera interview. Ignoring the fact that Israel had completely withdrawn from Gaza in 2005 and that well over 90 percent of Palestinians were living either under Hamas- or Palestinian Authority-rule, Hawking reportedly talked about a right to resist occupation and endorsed the comparison between Israel and Apartheid-era South Africa. At the same time, however, he described Hamas as "the democratically elected leaders of the Palestinian people" and insisted that Israel had to negotiate with the terror group.