This is a time when, just for a moment, street vigilantism enters the mind. 
This beast also assaulted a retarded adult woman, forcing her to preform fellatio on him then urinated in her mouth. He's the one who should be hanging by his neck, not the hapless dog, and how much you want to bet he's got hundreds of Lefty Swedes will to fall out into the street to protest any call for his repatriation to whatever hell hole he crawled out of.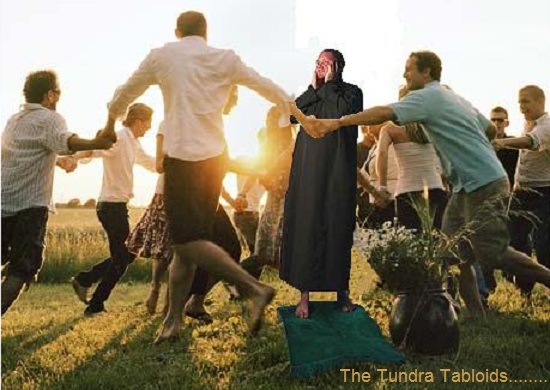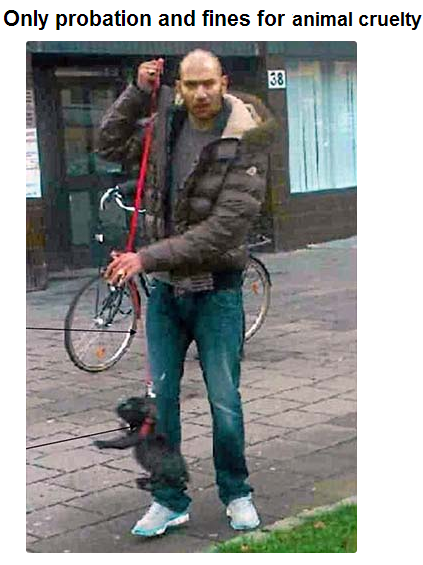 Animal cruelty and assault
In October last year, a woman witnessed how Sajofi Abdul Karim, 23, punished a puppy by kicking it while he let it dangle in the air in Möllevångstorget in Malmö.
The woman took a picture of the cruelty perpetrated against the animal (see photo) and told the man that he wasn't allowed to treat the dog that way. Abdul Karim responded that he was entitled to treat his dog exactly like he wanted to and obviously felt that he could do the same with the woman. He initially spat at her in the face and when that didn't help he punched the woman in the face.