Physician heal thyself.
If not for the over the top propaganda, no rational person would ever make such a hair-brained decision.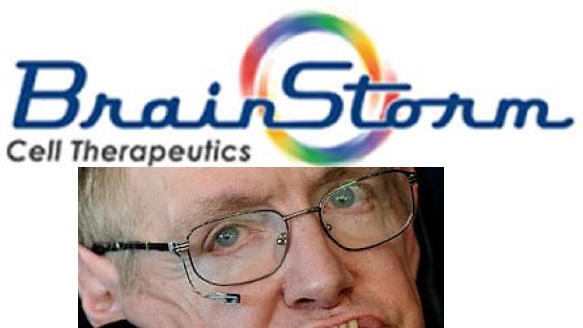 Stephen Hawking Boycotting Company Working on his Cure
Israel's BrainStorm Cell Therapeutics has invented a process that completely reverses ALS, but, sadly, Prof. Hawking, now shuns Israeli science.
Published: May 8th, 2013
Professor Stephen Hawking now supports the academic boycott of Israel, because of Israel's treatment of Palestinians, the Guardian reported Wednesday, and to show it, he pulled out of the conference that will be hosted in June by Israeli president Shimon Peres in Jerusalem..
Hawking, 71, "the guy who invented time," as the Big Bang Theorycharacter Penny calls him, is a mega-famous theoretical physicist and the Lucasian Professor of Mathematics at Cambridge University. He had initially accepted an invitation to speak at the fifth annual president's "Facing Tomorrow" conference (possibly the last one, too, since the next president might not be up to it).
Hawking is in very poor health, according to the Guardian. He suffers from a motor neuron disease related to amyotrophic lateral sclerosis (ALS – also known as Lou Gehrig's Disease), a condition that has progressed over the years. He is almost entirely paralyzed and communicates through a speech generating device.