Vlad has a number of videos up on antisemitism in Europe here.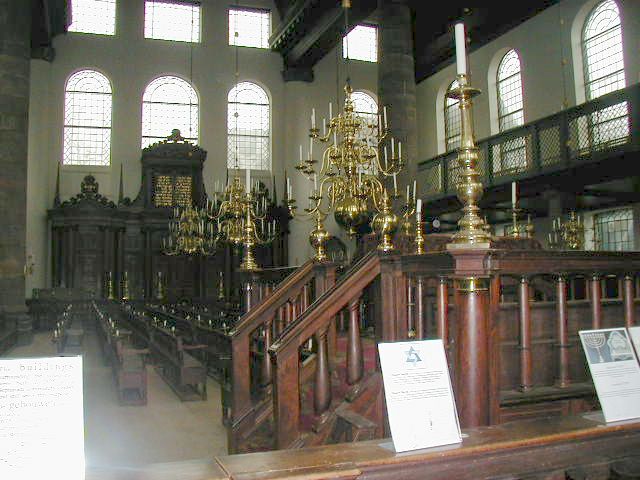 Jewish Leader: Jewish Community Feels Vulnerable and Isolated
Hans Vuijsje, Director and Board member of Jewish Social Work, one of the most important Jewish organizations in the Netherlands has said that the Jewish community feels that it is vulnerable, isolated and that anti-Semitism in the Netherlands is increasing. Vuijsje mentioned that in 2010, 87% of Dutch Jews thought that there is some, or serious anti-Semitism in the Netherlands. 48% said that they themselves had experienced anti-Semitism.
Source: Volkskrant.nl (below article)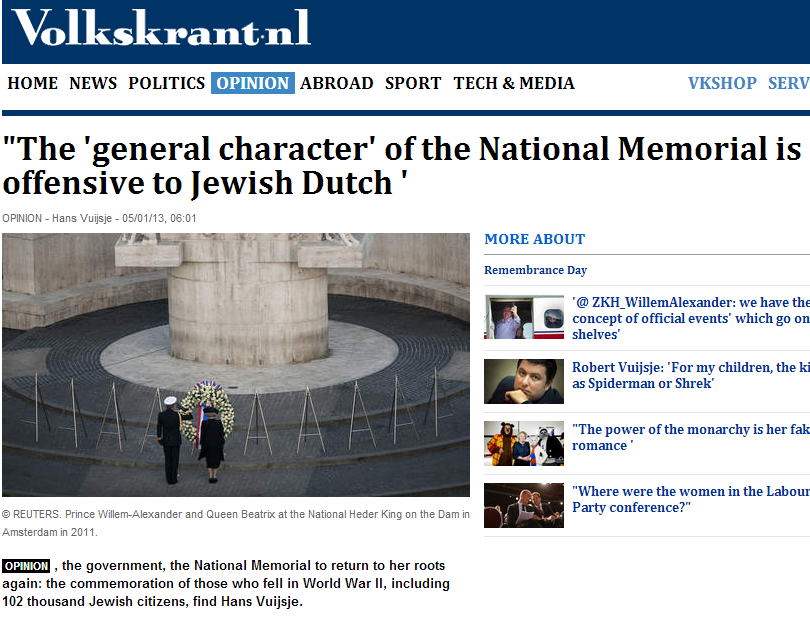 The 2012 National Memorial was surrounded by a number of incidents that touched many. The National Committee on the 4th and 5th May wanted a younger one to read a poem read at the Dam about his uncle who had fought on the Eastern Front as a soldier and the municipality of Vorden decided to walk on the 4th of May, past the graves of German soldiers. A storm of protest from Jewish circles was the result. The indignation fell into a morass of misunderstanding.