I have reported earlier on how the Arabs in Syria treat the UN "blue jackets" like they treat their women. Finnish peacekeepers this past Febuary had their vehicle stolen at gunpoint, as well as other UN peacekeepers having been kidnapped (21 men) by Syrian rebels.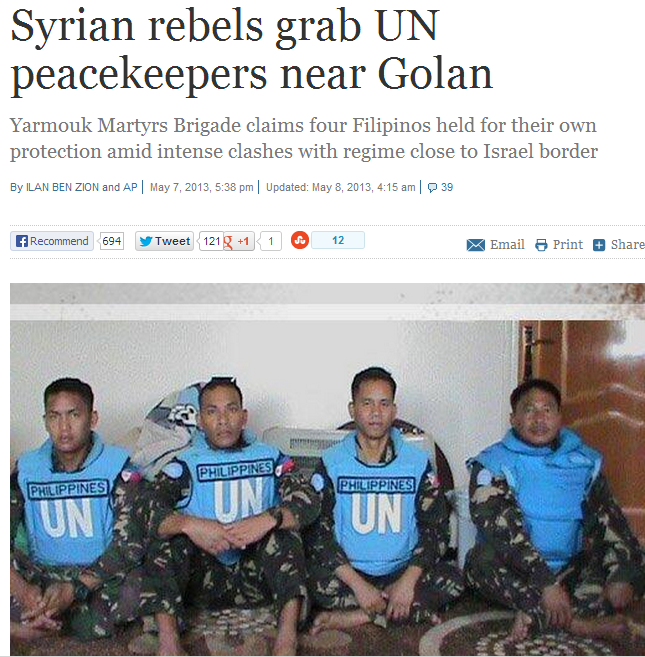 Four Filipino peacekeepers belonging to UNDOF were kidnapped in southern Syria on Tuesday. According to initial reports, the men were taken hostage near the Syrian town of Jamla, just one kilometer from the border with Israel.
In New York, Kieran Dwyer, spokesman for the U.N. peacekeeping department, confirmed the abduction and said the four peacekeepers, all from the Philippines, were taken on Tuesday by an unidentified armed group near the town of Jamla in southern Syria.