What else would Muslim fundamentalistss be demanding?
Remember people, in every Muslim state that has these kind of blasphemy laws, minorities are severely persecuted.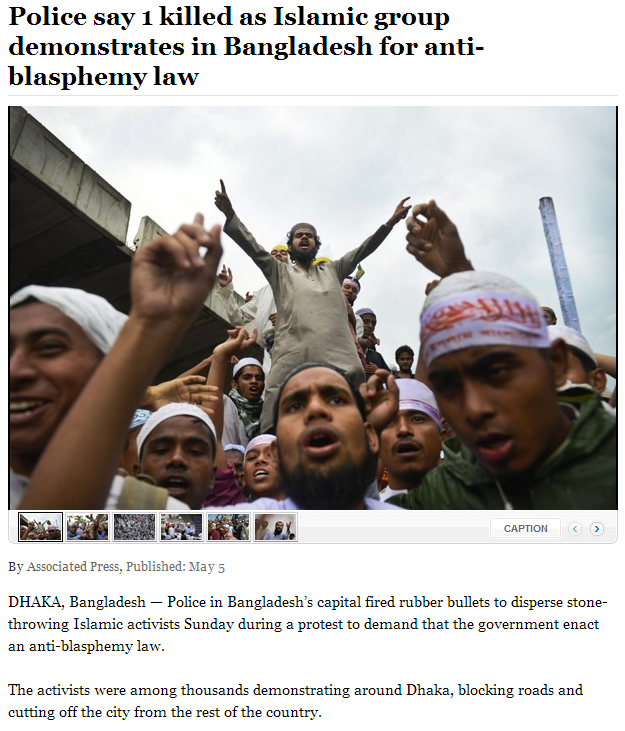 Police said protesters also set many shops and at least 30 vehicles on fire. Authorities deployed more than 15,000 security forces in the capital.
Clashes broke out in central Dhaka as activists started pelting police with stones, a police official said. He spoke on condition of anonymity under local briefing rules.
An unidentified man was killed and at least 45 people were injured, the official said. He provided no further details.
Thousands of activists from Hefatjat-e-Islam, a newly formed group, gathered in Dhaka's Motijheel commercial district to press for their demands.
The group says some Internet users have recently used their blogs to spread atheism and lies about Islam.
More here. Via ZIP