It explains the religion.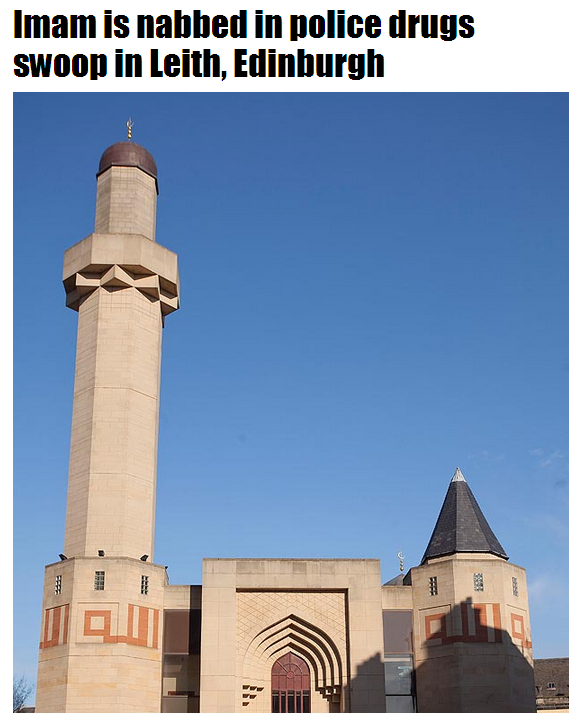 A MUSLIM cleric at one of Scotland's biggest mosques was arrested in a major drugs swoop.
Cops reportedly found a "significant quantity" of crack cocaine and cash at a property owned by the imam in Leith, Edinburgh.
It's understood the religious leader, who cannot be named, regularly leads prayers at the capital's Central Mosque. Last night one source said: "Nobody had any idea. This will come as a huge shock to everyone.
"We must be careful not to jump to conclusions. This comes totally out of the blue."
The arrest on Thursday came as part of Operation Amend, which saw officers seize more than £500,000 of drugs and cash in the city in two days.