I look at it from a security issue, not from a "gender equality" issue, which statists love to use to impose their views, what free individuals can and cannot do according to their own moral compass as long as it doesn't infringe upon the rights of others. Also, individuals in society should be allowed to discriminate against the garment, for example store owners and banks etc etc.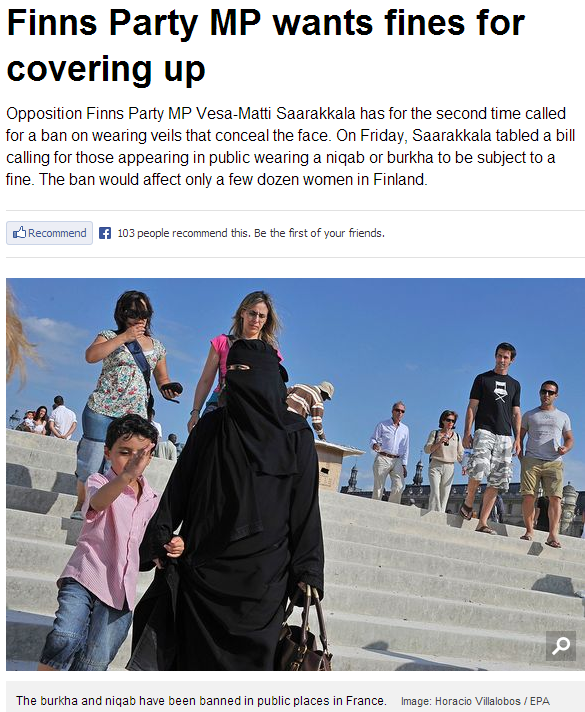 In Saarakkala's opinion, the matter is related to gender equality.
Saarakkala cited France, where the veil is banned, as a model. According to the MP, the banning of the burkha and the niqab is a clear statement from the government that the traditional beliefs of special groups do not take precedence over human rights.