A sick society breeds sick offspring.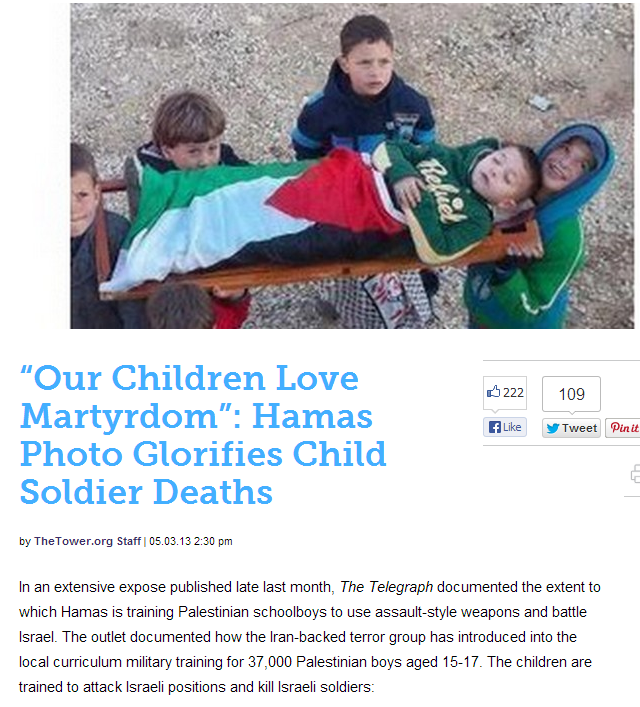 NOTE: Like I've been saying for a long time now, the Arabs' use of boys ages 10 and up in the jihad against the Jews is well documented. Every time you see a CNN, BBC report about children killed in the fighting between both sides, this phenomenon has to be factored in, you just can't take the information at face value, it has to be with context. View the video below and remember what the aid worker Daryl Jones says.
Daryl Jones is an Australian volunteer aid worker duped by Palestinian propaganda to come to THEIR aid but later realised that they were engaged in a bloodlust game to destroy the lives of children, to ultimately get Israelis.
She recounts how Palestinians displayed photos of bodies, "gouged and pitted, torn. We were told this is from torture from the Israelis." Later, when she saw a Palestinian child blow up in front of her face, she realised that the ripped apart bodies were the result of human booby traps that the Palestinians used against the Israelis.
The Western media will show these images of the burnt children, but what is the truth, are they unaware of the reality and the horrors Daryl Jones has seen?