The Norwegian elite still colluding with radicals.
The Norwegian royal announcement is out, hopefully international disgust will ensue. They have a habit in honoring people of dubious character, last time it was to hand a Royal Medal of Service to a known antisemite, convert to Islam, Tron ali Linstad. The Royals haven't learned a thing, perhaps they're not being manipulated by the current batch of radical politicians, but have been in political lock step with their brand of extremist thinking from the very beginning.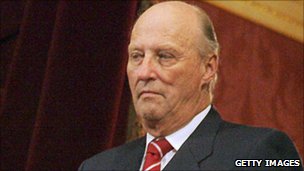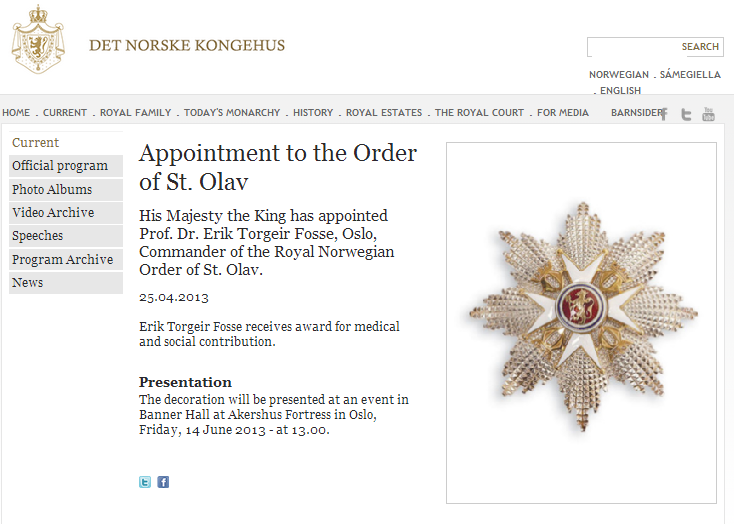 Here's a summary of a book review in the Norwegian paper, Verdens Gang, by Sindre Hovdenak, who castigates the book by the Palestinian activist-doctor, Erik Fosse.

BOOK REVIEW: ERIK FOSSE, LIFE IN MY HANDS
Sindre Hovdenak
Quotes:
"By itself, it presents no problem when a documentary author has a clearly defined political standpoint; however this rarely results in good literature. This also applies to Fosse's book. One thing is his fussy and flat prose, not separating major and minor events or people and political dramas.

Far worse are his political elucidations. Erik Fosse writes on having brought his medical ethics into a conflict in which political standpoints are unavoidable.

I understand this is challenging, as is my understanding of his burning desire to report on the Palestinians' destiny.

However, as the book comes to its end, it all goes wrong, when Fosse writes. "The way Islamic Jihad used Islam was not very different from how Desmond Tutu used Christianity to mobilize against apartheid in South Africa.

No, Fosse, this is all wrong. Equaling violent Islamism with the consistent non-violent approach which Tutu represented is at best a gross misrepresentation; at worst a symptom of political blindness.

This also makes it difficult to rely on Fosse's other political discourses in this book".
EDITOR'S NOTE: Desmond Tutu squandered whatever legitimacy he once had during the apartheid years in South Africa, in much the same way former U.S: president Jimmy Carter squandered his position of retired Commander-In-Chief by his relentless demonization of Israel, and the bear hugging of tyrants and coddling to totalitarian regimes.