Regressives.
Times when you're shocked to see what crawls from underneath the cracks of society to share your breathing space.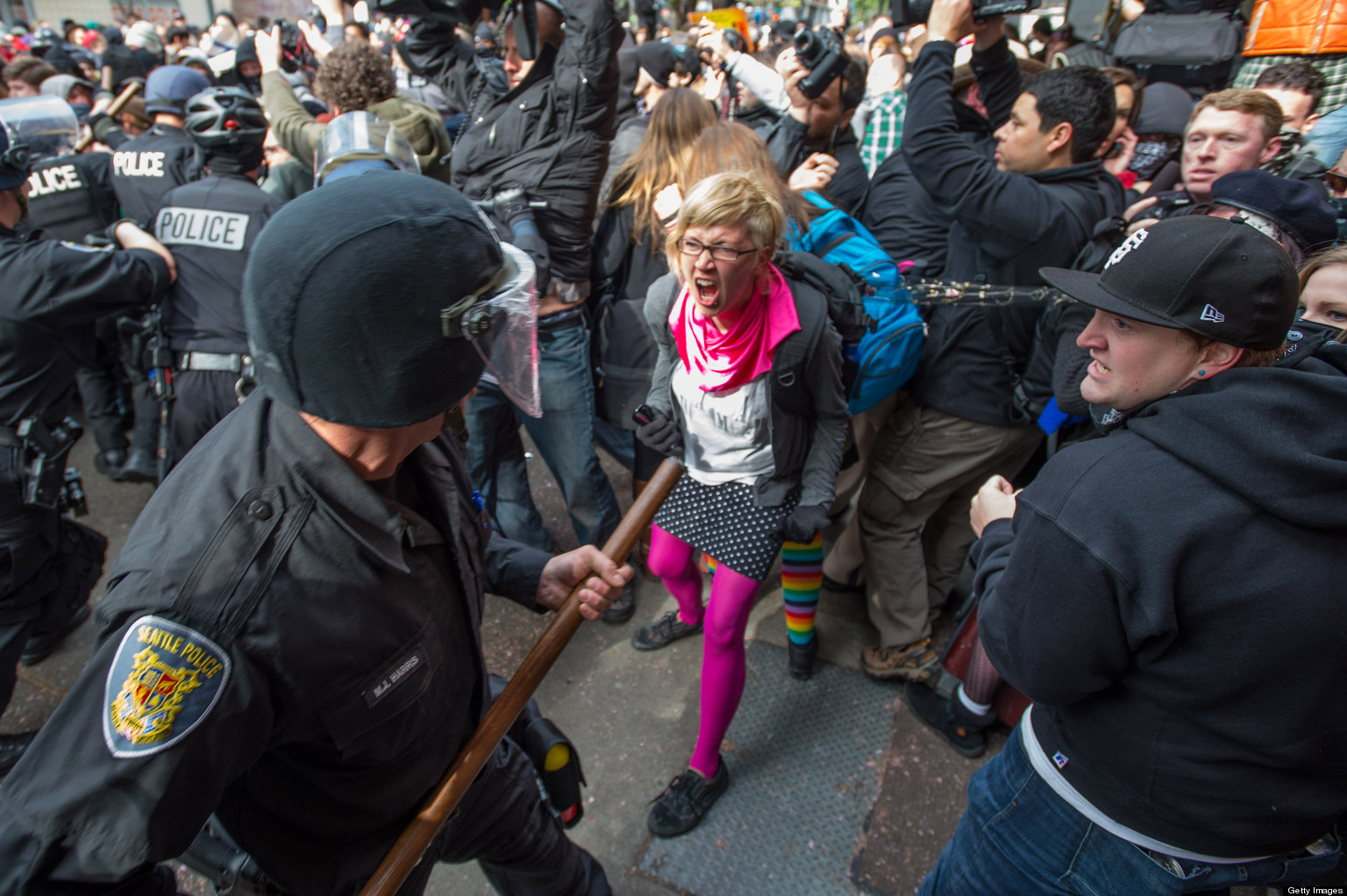 MAY DAY RALLY TURNS VIOLENT IN SEATTLE
By GENE JOHNSON
Associated Press
SEATTLE
Police used flash bangs and pepper spray as officers and protesters clashed late Wednesday as a May Day rally turned violent in Seattle.
Protesters threw several objects, possibly rocks and other items, at police officers and news crews.
Officers responded by using flash bangs and pepper spray and using their bikes as shields. A few people were seen taken into custody.
What an utter disgrace, the freest (in spite of all the socialism already), most diverse an open society in the world, and these miscreants want to overthrow it with revolutionary Marxism, responsible for over 150 million corpses and untold misery.