There are hierarchies in culture.
And no, it is not like "crimes of passion" in the West. honor murders are a "family affair", where multiple male family members collude with each other to force the male head of the family to commit the murder, or carry it out themselves if the patriarch is unable to do so.
H/T: Gaia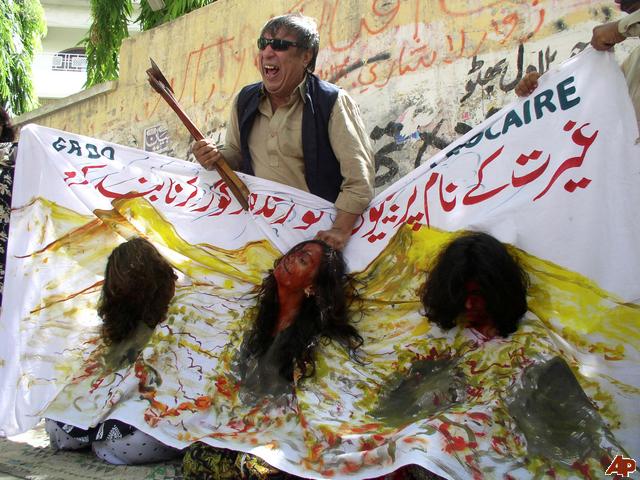 A police spokesman said: 'People last night found the body of a girl in her twenties. 'She had been stabbed 20 times in face and chest before she had her throat slit.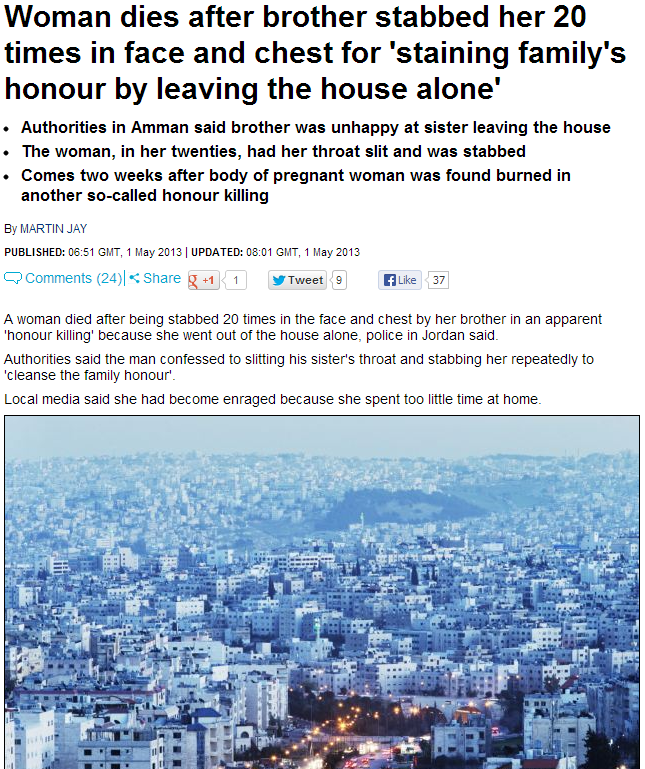 'Police arrested her brother, who confessed to committing the crime because his sister spent so little time at the family home.

'His confession indicates that he sought to cleanse the family honour.'
It is the second so-killed honour killing in the country in the past two weeks.
NOTE: I have heard the exact same story of an Arab family in Israel many years ago, in which the father had brutally murdered his daughter in the upper floor of their house. A dear friend of mine who knew her brother for many decades, was astounded at his insistence that he could now walk with his head held high through the center of his village, since his father had "cleansed the family's honor". Stunning.