Missed him by that much.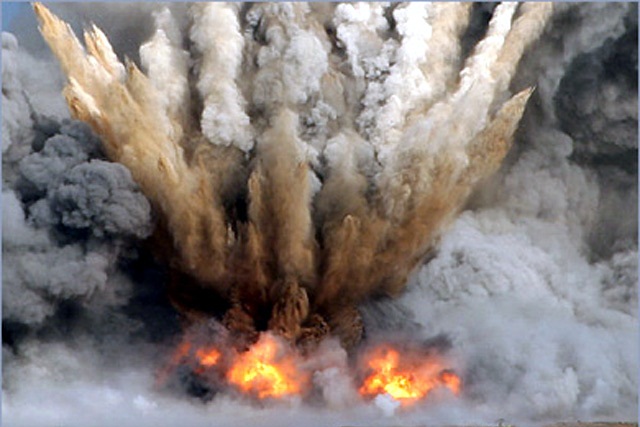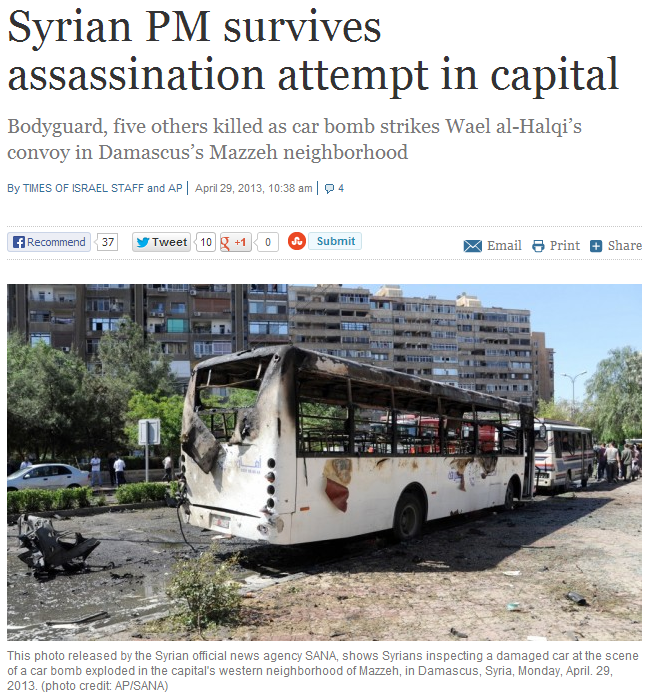 Times Of Israel: Syrian state-run TV on Monday reported that Syrian Prime Minister Wael al-Halqi survived an assassination attempt on his convoy in Damascus.
Al-Jazeera reported that Halqi's bodyguard and five others were killed in the car bombing, at at least 20 were injured. Israel Radio reported that al-Halqi's driver and another guard were seriously injured.
Al-Halqi was unhurt in the attack in Damascus' western neighborhood of Mazzeh, state TV said. The TV showed footage of heavily damaged cars and debris in the area of the blast as firefighters fought to extinguish a large blaze caused by the explosion.
The blast struck on Monday in the capital's western neighborhood of Mazzeh. A video uploaded by the Local Coordination Committees of Syria showed a large plume of black smoke rising over the capital following the attack.