It's jihad no matter where the Muslim places his bomb.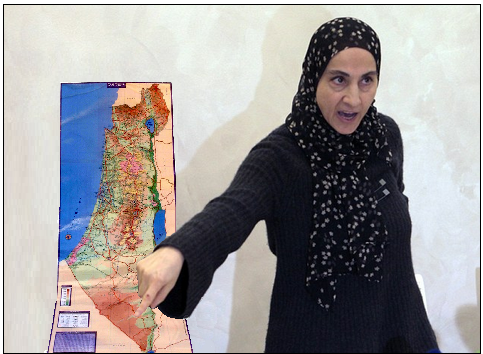 Boston bomber's mother urged him to join Palestinians
Phone calls between Tamerlan Tsarnaev and his mother tapped by Russian authorities reveal discussions of jihad in 2011
Russian authorities secretly recorded a telephone conversation in 2011 in which one of the Boston bombing suspects vaguely discussed jihad with his mother, officials said Saturday, days after the US government finally received details about the call.
In another conversation, the mother of now-dead bombing suspect Tamerlan Tsarnaev was recorded talking to someone in southern Russia who is under FBI investigation in an unrelated case, officials said.
The conversations are significant because, had they been revealed earlier, they might have been enough evidence for the FBI to initiate a more thorough investigation of the Tsarnaev family.
[…]
In early 2011, the Russian FSB internal security service intercepted a conversation between Tamerlan and his mother vaguely discussing jihad, according to US officials who spoke on condition of anonymity because they were not authorized to discuss the investigation with reporters.
The two discussed the possibility of Tamerlan going to 'Palestine,' but he told his mother he didn't speak the language there, according to the officials, who reviewed the information Russia shared with the US.