The Arabs start it, Israel responds to limit their terror capacity, the Arabs scream bloody murder in response, and the world condemns Israel. Wash, rinse, and repeat cycle.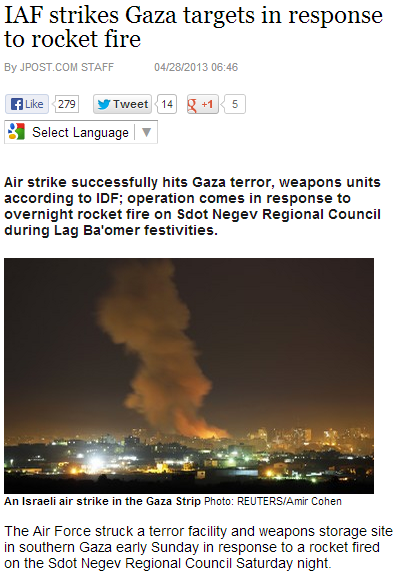 The Air Force struck a terror facility and weapons storage site in southern Gaza early Sunday in response to a rocket fired on the Sdot Negev Regional Council Saturday night.
The IDF Spokesperson's Office confirmed a precise hit on the target.
"The IDF will not tolerate any attempt to harm Israeli civilians, and will not allow for a return to the reality before Pillar of Defense where Israeli civilians are threatened," they said in a statement.