Something that the US under its current 'leadership' would never be willing to do.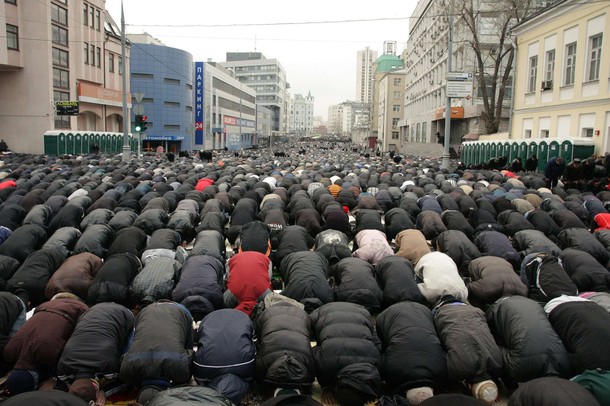 Russia detains 140 in sweep at Muslim prayer room: reports
(Reuters) – Russian law enforcement officers detained 140 people at a Muslim prayer room in Moscow on Friday as part of a search for Islamist militants, Russian news agencies quoted Federal Security Service (FSB) officials as saying.
FSB and Federal Migration Service officers took the detainees, including more than 30 foreigners, to police stations near the site in southern Moscow, state-run RIA cited the FSB's Moscow branch as saying.
There was no indication of any link to the April 15 attack at the Boston Marathon, in which U.S. authorities believe two ethnic Chechen brothers with roots in Russia's North Caucasus set off bombs that killed three people and wounded 264.
President Vladimir Putin said in a television appearance on Thursday that the Boston bombings justified his tough line against militants in the North Caucasus and that Russia and the United States must step up cooperation against militants.
RIA reported that law enforcement authorities said some people who had been at the prayer room in the past had joined an Islamist insurgency in the North Caucasus.
More here. VIA Drudge Report