Either way you look, the West is being hit with jihadi probes from both Sunni and Shiite Islam. This needs to be taken seriously.
H/T: Shabnam
"Iran is the number one source country of improperly documented migrants who make refugee claims in Canada," says the report, portions of which remain secret. "Most of these migrants cite persecution based on religion, political opinion and sexual orientation." A significant percentage of the arrivals use "facilitators" to enter Canada, adds the report.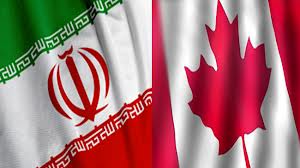 Border agency warns of migrants from Iran with 'sinister motives'
The Canadian Press
Published Friday, April 26, 2013 6:06PM EDT
OTTAWA — Canada's border agency has flagged the possibility of Iranians with "sinister motives" slipping into the country — a warning that came in the months leading to the arrest of two men charged with plotting to attack a Via Rail train with help from al Qaeda in Iran.
An intelligence report by the Canada Border Services Agency said 19 Iranian nationals had been found inadmissible to Canada on security grounds since 2008 — the majority of them refugee claimants lacking proper documentation.
The July 2012 report, Irregular Migration of Iranians to Canada, was obtained by The Canadian Press under the Access to Information Act.