Since when does a think tank qualify as an aid recipient?
Just ask the extremist government of Norway which presently is flowing taxpayer money to fund Left-wing think tanks based in the US, with hopes no doubt of influencing US decision makers. It's also worth noting that the Brookings Institute is whitewashing Islamic fundamentalists as well as pimping a soft policy line towards Iran.

The Brookings Institution, a long-established think tank that aims to strengthen American democracy along with economic and social welfare, received NOK 10 million over a three-year period for studies on changes in the balance of international influence. The New America Foundation received NOK 580,000 to study regional dimensions in the conflict Afghanistan, including relations with Iran. The Center for American Progress, a major think tank for the Democratic Party, received NOK 1.3 million to look at fairness in the workplace. The Woodrow Wilson International Center for Scholars, meanwhile, received NOK 3.5 million in 2010 for peace research in Latin America.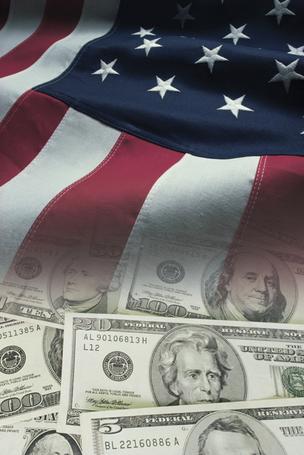 Foreign aid 'buys influence' in the US
The Norwegian government has been sending large amounts of money earmarked for foreign aid to several US organizations commonly known as "think tanks." Some of the money was passed on to foreign aid projects in developing countries, but opposition politicians and the foreign ministry itself claim the Norwegian funding also is meant to buy influence in Washington.
Newspaper Aftenposten reported on Wednesday that around NOK 250 million (USD 43 million) from the ministry's foreign aid (bistand) budget was sent to some 40 organizations in the US in 2011 alone. About half of it, according to a confidential state report obtained by Aftenposten, was sent further to developing countries, but the rest stayed with organizations including The Brookings Institution and the Center for American Progress.
Long list of influential recipients
Aftenposten reported that the internal document, which had been withdrawn from the public domain, was ordered by the ministry and written last year by the Norwegian Peace Building Resource Center, which was established as an independent organization by the ministry itself in 2008. Its report offers an overview of how the Norwegian government is trying to buy influence among US organizations that in turn can influence US policy in Washington. The organizations mostly conduct research, foreign aid projects of their own and environmental protection.