They use them up and spit them out.
FIFA has long been compromised by the OIC, so it's going to take outside involvement to get them to change their tune about Qatar. The games there need to be rescinded, and planned where slave-like working conditions are illegal. One of the rare moments I can say the HRW is doing a good thing.
H/T: Aeneas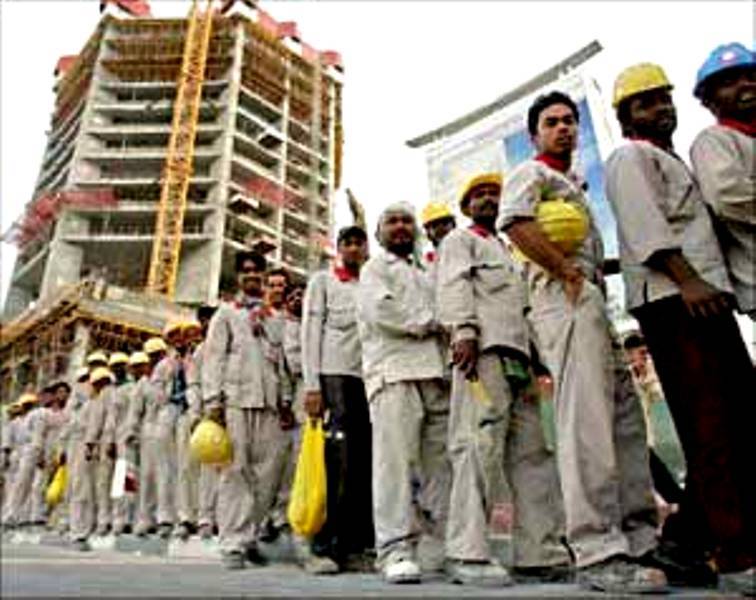 Millions of "Slaves" To Prepare the 2022 World Cup in Qatar
About 1.2 million workers will be needed to build stadiums and infrastructures, most of them migrant workers from poor countries in Asia and Africa. The International Trade Union Confederation complains of cases of forced labour, missed payments and abuse. It pleads with FIFA president to cancel the event.
Doha (AsiaNews/Agencies) – Qatar plans to recruit 1.2 million migrant workers for the 2022 World Cup. However, the constant loss of life on construction sites and the cases of slavery are likely to cast a shadow on the organisation of the event, which has already brought in investments worth US$ 2.87 billion.
Recently, the International Trade Union Confederation (ITUC) wrote to FIFA president Seep Blatter. In a press release, the ITUC highlighted "contradictions with Qatari law" that fail "to give workers any real rights or protection from slavery conditions."
ITUC General Secretary Sharan Burrow said the visa sponsorship system in Qatar allows the exaction of forced labour. "Under Qatari law, employers have near total control over workers. They alone choose if a worker can change jobs, leave the country or stay in Qatar," she said.