We'll find out one day that this guy was involved, just you wait.
I find it difficult to believe that it's by 'accident' that this guy, with his family's background being involved in terrorism, just happened to be in town during the time of the bombing.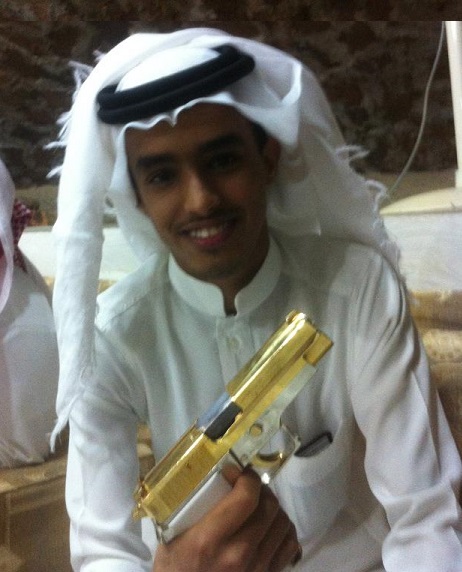 KEY CONGRESSMEN REQUEST CLASSIFIED BRIEFING ON SAUDI 'PERSON OF INTEREST' IN BOSTON BOMBING
Apr. 21, 2013 11:13pm Erica Ritz
The House Committee on Homeland Security on Sunday emailed TheBlaze a copy of their request to Homeland Security Secretary Janet Napolitano for more information on the Saudi national originally described as a "person of interest" in the Boston Marathon bombing.
The Saudi national — originally identified as Abdul Rahman Ali Alharbi — has been the topic of fierce debate in recent days, after he was reportedly set to be deported under section 212 3B of the Immigration and Nationality Act (INA) – "Security and related grounds" – "Terrorist activities," after the bombing.
The story gained a curious twist when, after it gained more traction, President & Chief Content Officer for TheBlaze Joel Cheatwood received word from one of his investigative reporters that "there is now discussion that they may not allow this man to be deported."
When Napolitano was asked about the issue by South Carolina Rep. Jeff Duncan last week, she said his question was "so full of misstatements and misapprehension that it's just not worthy of an answer."