Uncle of the two Boston terror attack suspects, says both were born in Kyrgyzstan, hadn't seen them in a number of years.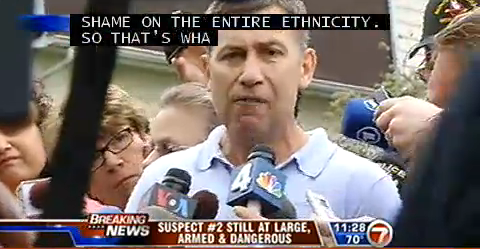 Bombing suspects' father, Chechen officials cry 'set up,' 'science fiction
Warning from Suspect's Father: 'If they killed him, then all hell would break loose'…
NBC NEWS: The suspects approached the MIT officer and shot him in head, the sources said. The two then stole the MIT officer's cruiser, robbed a nearby 7-11 and carjacked a Mercedes SUV, briefly kidnapping the driver, the sources said. At various points, the suspects threw explosives out the window of the moving car.
ALSO: First perp died from blast and multiple gunshot wounds at Beth Israel Hospital.
UPDATE II: NBC reporting that they're Chechen brothers (Live feed here)
BREAKING: AP: Surviving Boston bomb suspect identified as Dzhokhar A. Tsarnaev, 19, Tamerlan Tsarnaev, 22 (dead) of Cambridge, Mass. -SS  Russian FB page: and YouTube page is here.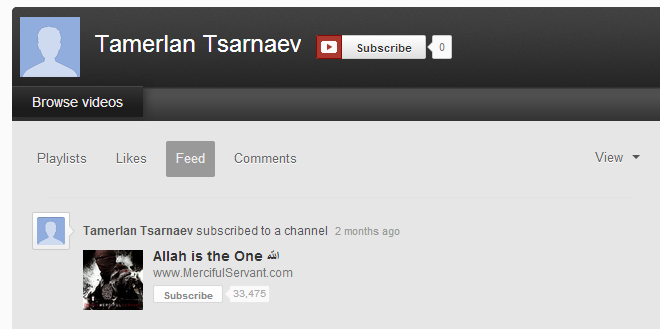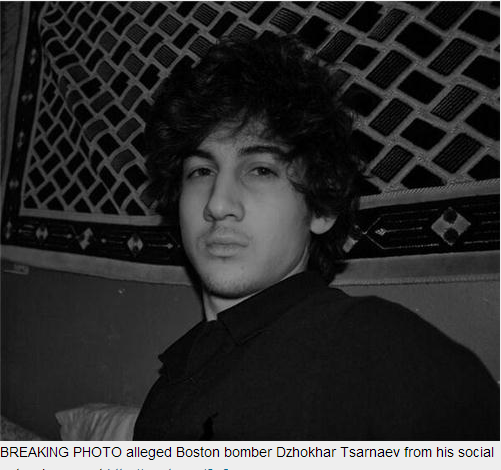 NOTE From S.Russia, not far from Chechneya, lived in Turkey for a time: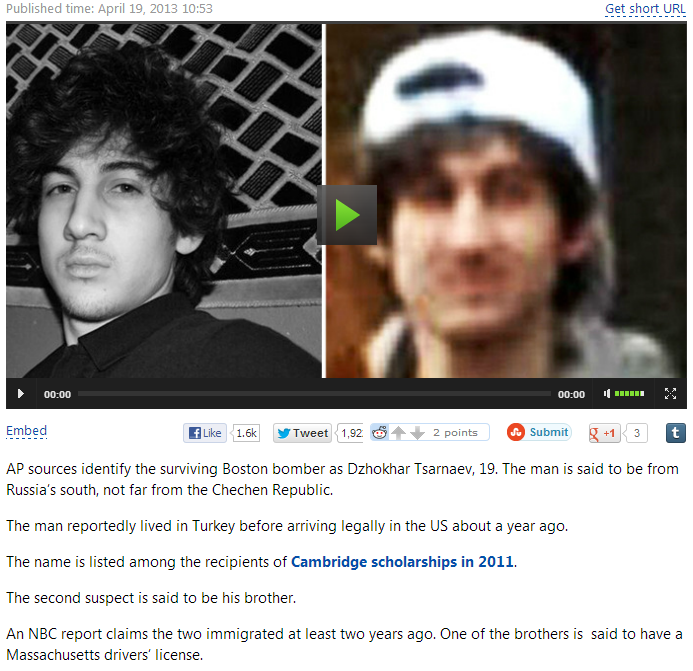 Perp surrounded: not any more he got away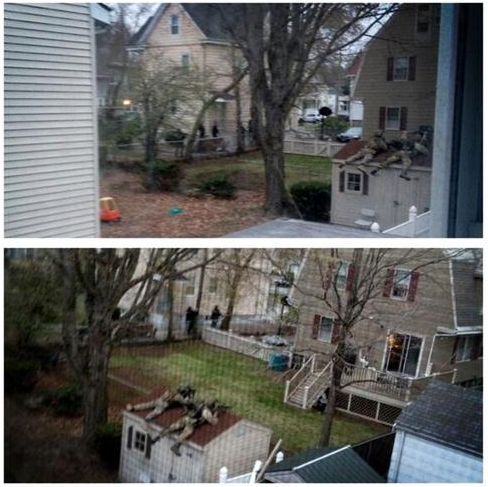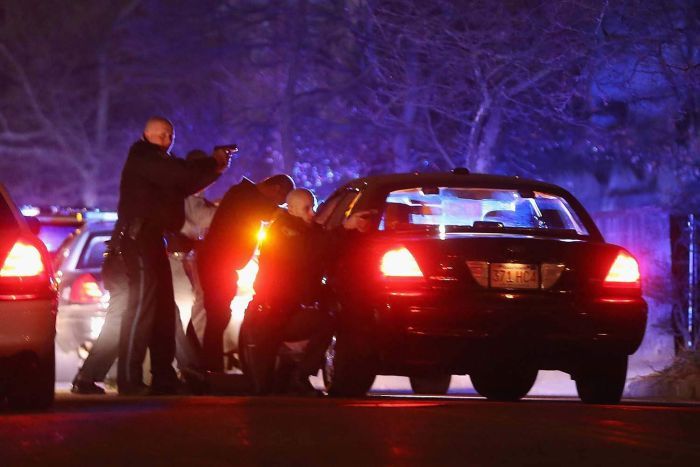 This just might be it. Tragically a police officer was killed in the process of arresting the perp.
CNN reported that a second suspect was taken into custody in Watertown following the firefight with police. It showed video of one of the alleged suspects, stripped of his clothes, presumably as a safety precaution, being placed in the back of a police squad car. The Globe reported seeing one man being questioned by FBI agents in an ambulance.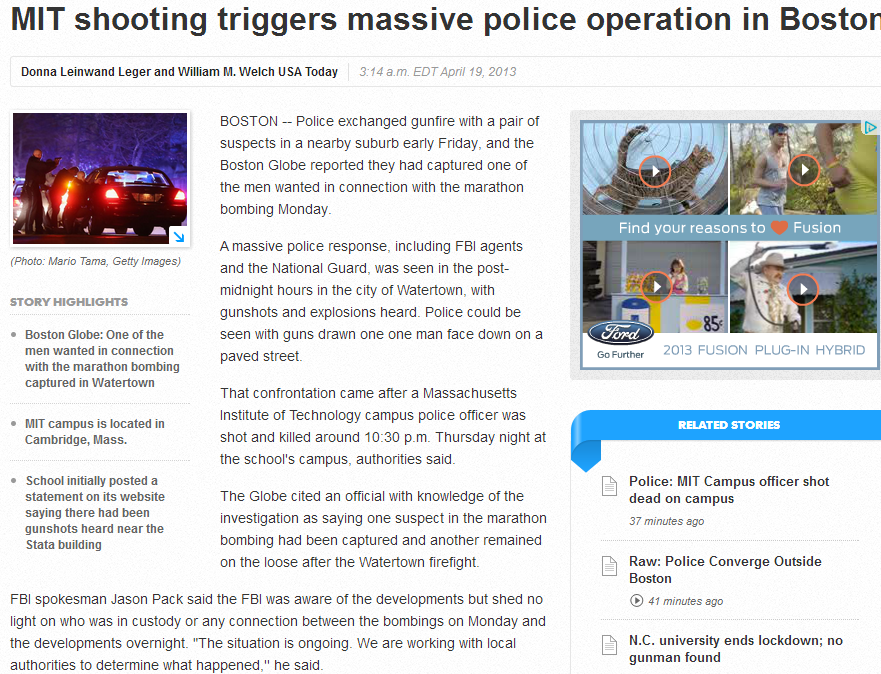 H/T:Ram Lubranicki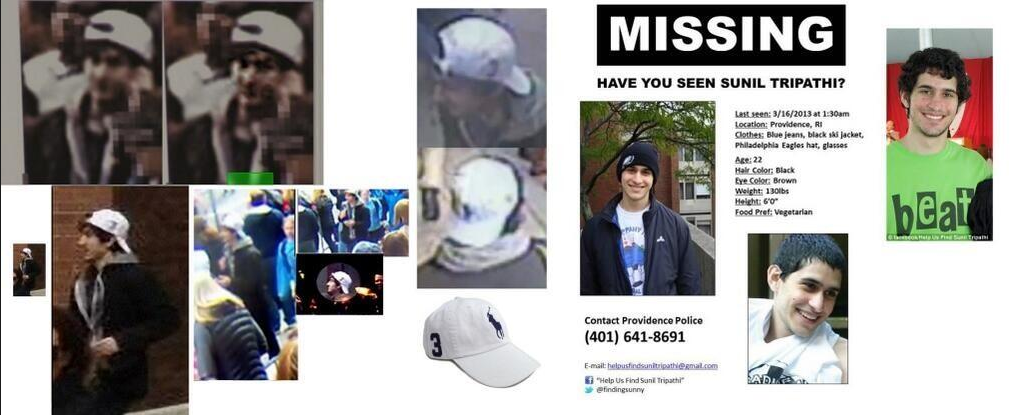 Man in iconic piture with both legs blown off (Jeff Bauman) identified the perp: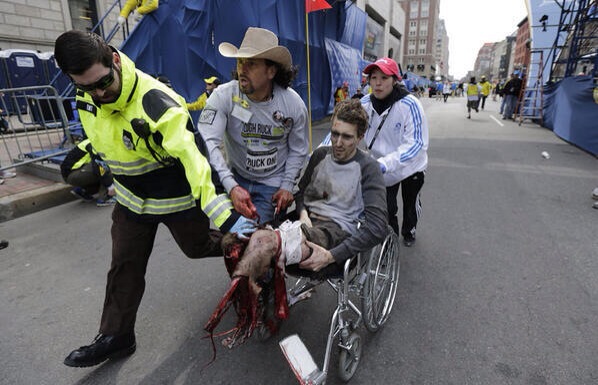 "He woke up under so much drugs, asked for a paper and pen and wrote, 'bag, saw the guy, looked right at me,'" Chris Bauman said yesterday in an interview.
Dead brother, Tamerlan Tsarnaev, and his converted to Islam girl friend: (JohannesHirn Photoshelter)