A violent lot.
He starts by saying "peace with you" in Arabic, then launches into a racist tirade. I guess he really didn't mean it.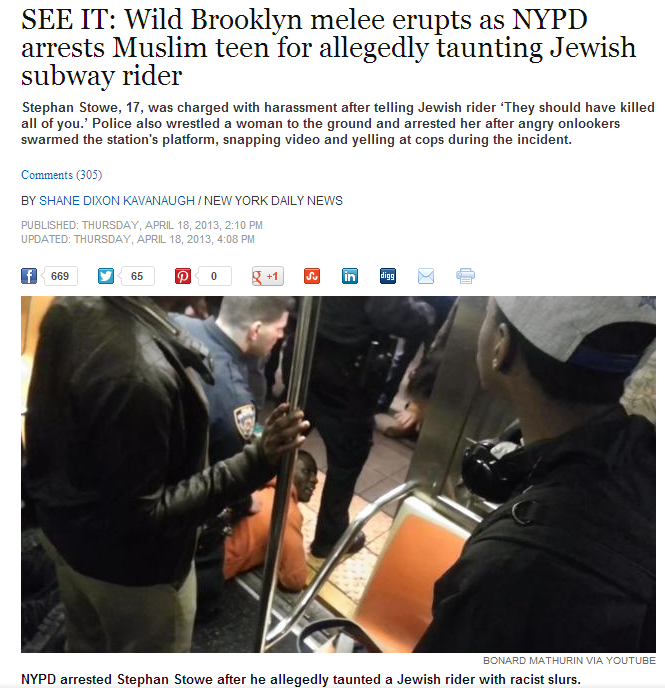 The attempted arrest of an allegedly hate-mongering teen aboard a Brooklyn subway quickly turned into a wild showdown between cops and a roiled mob, according to sources and video obtained by the Daily News.
The melee began when suspect Stephan Stowe, 17, and a group of eight friends approached a Jewish man wearing a yarmulke aboard a Brooklyn-bound 3 train just before 3 p.m. Monday, police sources said Wednesday.
"Assalamu Alaikum," Stowe said to the man, using a common greeting among Muslims that means, "Peace be with you," court documents allege.
When the man ignored the greeting, Stowe allegedly became combative.
H/T RL