UPDATED, SCROLL DOWN.
The only time I've seen a video report where the entire screen is blurred except for the perp's face.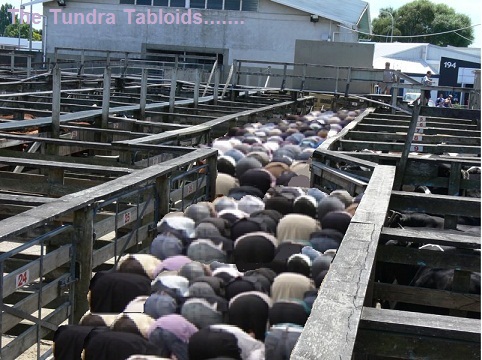 h/t Vid & UPLOAD : VLAD
TT Tipster Anushirva sends the following: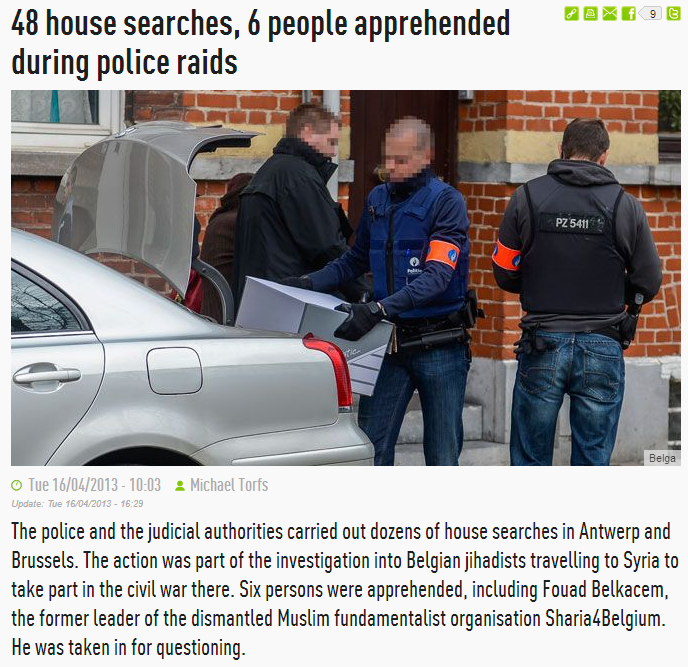 The action was a joint effort by the federal judicial authorities and the police and was coordinated by an examining judge in Antwerp. The large-scale effort involved some raids at 48 different locations in Antwerp, Mechelen, Vilvoorde, Schaarbeek, Zaventem, Turnhout and Charleroi among other places. Six people were apprehended.
Belga
The investigation focuses on Muslim extremists and followers of the dismantled Sharia4Belgium organisation. "The investigation has been going on for a longer period, and is not linked to the latest surge of reports of Belgian jihadists travelling to Syria", the VRT's Caroline Van den Berghe explains.
Fouad Belkacem, the former leader of Sharia4Belgium (archive photo), was arrested at his home in Boom (Antwerp province) this morning. He is still serving a prison sentence under electronic surveillance at home.
"Sharia4Belgium responsible for sending 33 people to Syria"
At a press conference this afternoon, the federal judicial authorities told reporters that the action targeted Sharia4Belgium in particular. The organisation sent 33 people living in Antwerp and Vilvoorde to Syria to fight in the civil war, investigators claim.They call Sharia4Belgium "a violent, fundamentalist organisation" that was planning violent actions in Belgium.
During the raids, police seized computers, mobile phones and 30,000 euros in cash, but no weapons or explosives. The six suspects that were apprehended, will have to appear before the examining judge in Antwerp.