H/T: Vlad
POLICE OFFICIALS DENY ARRESTS, CNN AND OTHER MAINSTREAM MEDIA JUMPED THE GUN AGAIN.  (my apologies, I only reported it after multiple sources confirmed it.)
www.upi.com

Investigators have identified a suspect in the Boston Marathon bombings that killed three and injured 175, an official source told CNN Wednesday.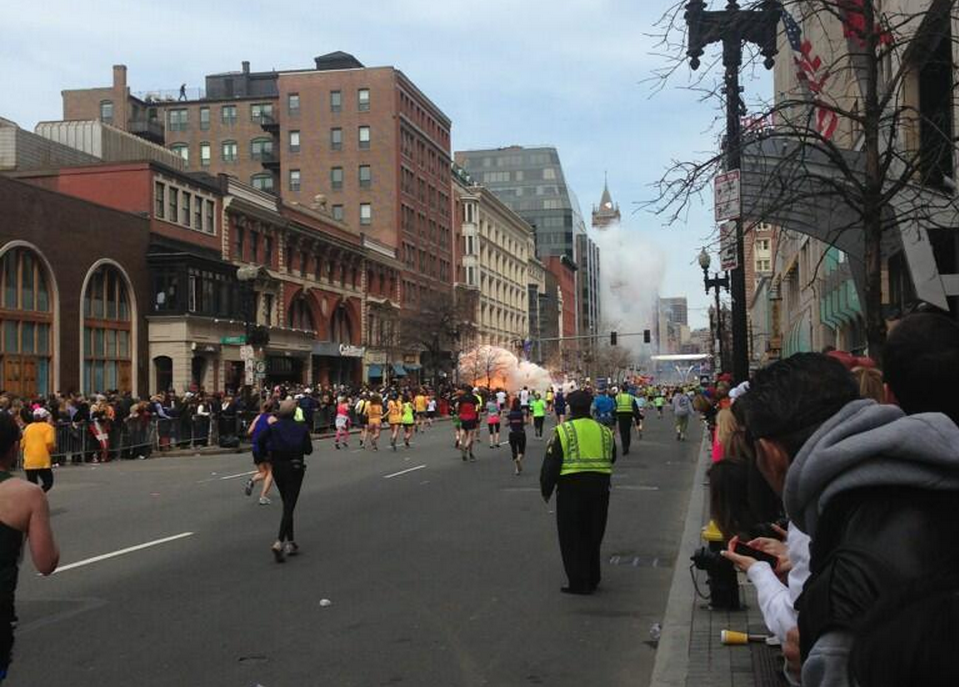 ​Update: CNN is reporting an arrest has been made in the Boston Marathon bombings case.
​The arrest was made based on two videos showing the suspect at the bombing site.
​Original story below.
Authorities have an image of a suspect carrying, and possibly leaving, a black bag at the site of one of the bombings at the Boston Marathon on Monday, CNN and the Boston Globe reported Wednesday afternoon.
Sources told CNN officials identified the suspect using footage from a Lord & Taylor department store and a television station.
CNN's John King reported authorities made a "clear identification" of the suspect and described it as a breakthrough in the investigation.
King reported the footage was analyzed to such a degree that it was possible to discern facial features.
​This is a breaking news story. Updates will be added.