The great manipulator is a disgusting individual. 
This is what demagogues do, exploit, manipulate and agitate the people for political gain. Obama will never provide accurate information or detailed reasoning behind his actions, opting instead for touch button single liners and bromides that excite the listener but are intended to be void of content and real meaning.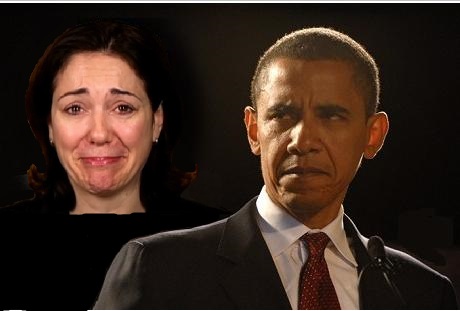 Ben Shapiro over at Breitbart is exactly right: 
It is Wheeler's choice to appear on camera. But it is President Obama's choice to exploit her tragedy, perversely hiding behind her grief rather than making actual arguments as to why gun control would lower the rate of incidents like those in Sandy Hook. Nothing Obama is pushing will make any child in America safer; calling on shooting victims' family members to avoid making a rational case for legislation is the hallmark of a political bully.

To label gun rights advocates opponents of child safety is malicious propagandizing. President Obama, though, is a vicious and manipulative propagandizer. And if he has to use the tears of a grieving mother to ram through bad legislation, he has no problem doing so.