It's why we name them no-go areas
This will become a common feature in Europe once Islam becomes a dominant force on the continent. Sharia enforced multicultural encounters.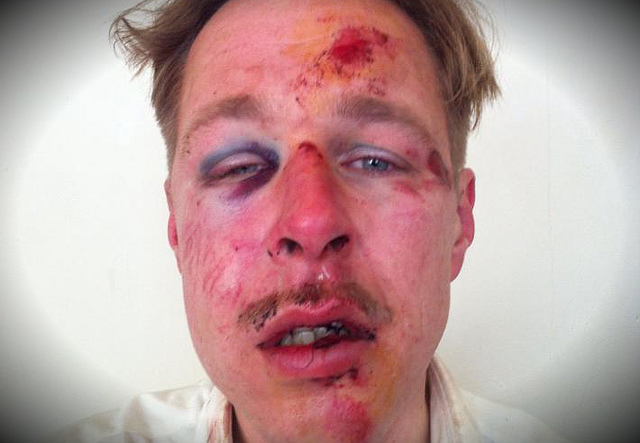 Photo of Gay Man Who Walked Through Muslim Suburb of Paris With Boyfriend Causes Shock
Battered and bruised picture prompts questions about rise of extremism in western cities
Paul Joseph Watson
Infowars.com
April 10, 2013
A photo of a bruised and beaten gay man who claims he received his injuries while walking through a Muslim suburb of Paris arm in arm with his boyfriend has provoked shock and fresh concerns about the rise of ethnic extremism in western cities.
"A man in Paris, France was reportedly beaten for walking with arm in arm with his boyfriend Olivier early Sunday morning. Wilfred de Bruijn, a French resident, says he was assaulted while walking in Paris' 19th arrondissement. He says he sustained several injuries, including a missing tooth, broken bones, and fractured pieces of bone in his skull. He posted a photo of his wounds on his Facebook page with the caption "Sorry to show you this. It's the face of homophobia," reports Al Jazeera.
The 19th arrondissement of Paris is mainly populated with Muslim and North African immigrant families and who live adjacent to Orthodox jews. The area is known for suffering high rates of crime fueled by "gang warfare," and ethnically-charged clashes are commonplace.
The 19th arrondissement was also the location of some of the worst scenes of unrest during the city's riots in 2005. Muslim extremists also attacked a gay club in Paris last year.