Islam's bloody borders.
Apparently al-Reuters hasn't yet fallen into line with the AP, on the use of "Islamist" in describing Islamic fundamentalist jihadis.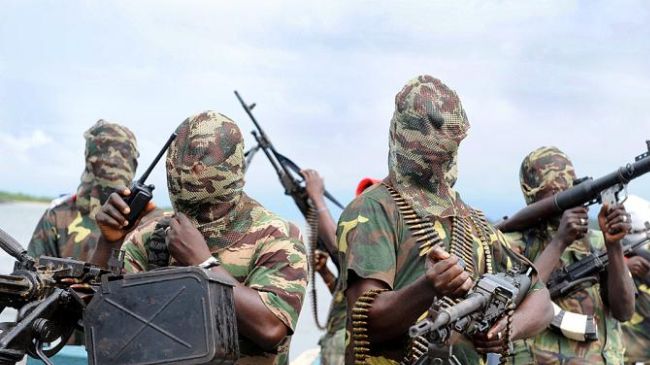 Suspected Islamists kill 11 in northeast Nigeria raid
Reuters – 5 hrs ago
KADUNA, Nigeria (Reuters) – Suspected Islamist militants shot or hacked to death 11 people on Saturday in a northeast Nigerian village, including at a deputy governor's house, police said.
Police spokesman for Adamawa state Mohammed Ibrahim said a further six people were wounded in the attack on Madube village, where Adamawa's deputy governor Bala Ngilari has a residence. The deputy governor himself was not harmed, he said.
Boko Haram, an Islamist group fighting to create an Islamic state in religiously mixed Nigeria, has killed thousands in gun and bomb attacks since launching an uprising in 2009, human rights groups say.
The militant sect and other violent Islamist groups and associated criminal gangs have become the main security threat to Africa's leading energy producer, as militancy in the southeastern oil producing Niger Delta has waned.
Northern traditional leaders appealed to President Goodluck Jonathan this week to offer Boko Haram members an amnesty, as was offered to militants in the Niger Delta 2009, ending years of attacks on oil installations there.
A presidency source said on Friday that Jonathan had set up a panel to examine a possible amnesty, but the president has said in the past the sect's secretive leaders would first need to cease attacks and come out of the shadows for talks.