Are you surprised by this? I'm not.
A country swallowed in controversy of its own making. One more chink in their humanitarian armor.
"The evidence is overwhelming. They just don't want to resolve this," he said.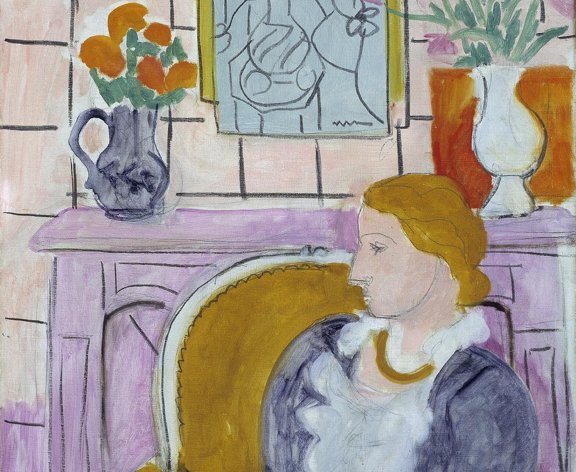 Matisse in Norwegian museum was once Nazi loot
OSLO, Norway (AP) — The family of a prominent Parisian art dealer is demanding that a Norwegian museum return an Henri Matisse painting seized by Nazis under the direction of Hermann Goering, in the latest dispute over art stolen from Jews during World War II.
The painting at the center of the dispute, Matisse's 1937 "Blue Dress in a Yellow Armchair," depicts a woman sitting in a living room. It has been among the highlights of the Henie Onstad Art Center near Oslo since the museum was established in 1968 through a donation by wealthy art collector Niels Onstad and his wife, Olympic figure-skating champion Sonja Henie.
[…]
But the case of the Matisse is somewhat different in that its former owner, Paul Rosenberg, was one of the most prominent art dealers in Paris before the war, which he survived by fleeing to New York. Art Loss Register Director Chris Marinello said the records in this case are unusually clear.
According to a biography published by New York's Museum of Modern Art, Rosenberg was one of the preeminent modern art dealers of his day, and personal friends with Picasso and Matisse, among others.
Art Registry documents show he purchased "Blue Dress" directly from the painter, having noted the purchase in 1937 and put it on display in the same year, Marinello said. After the war, Rosenberg re-established his business and sought to recover more than 400 works that had been taken by the Nazis.
Marinello showed The Associated Press documents that name the piece now on display in Norway as among those missing after the war.
He slammed the Henie Onstad art museum for "stonewalling."