That bit of news should raise the hair on the back of everyone's neck.
H/T: Always Watching
UPDATE: Via Zip: JPost is saying al-Qaida's al-Nusrah part of the forces close to those weapons.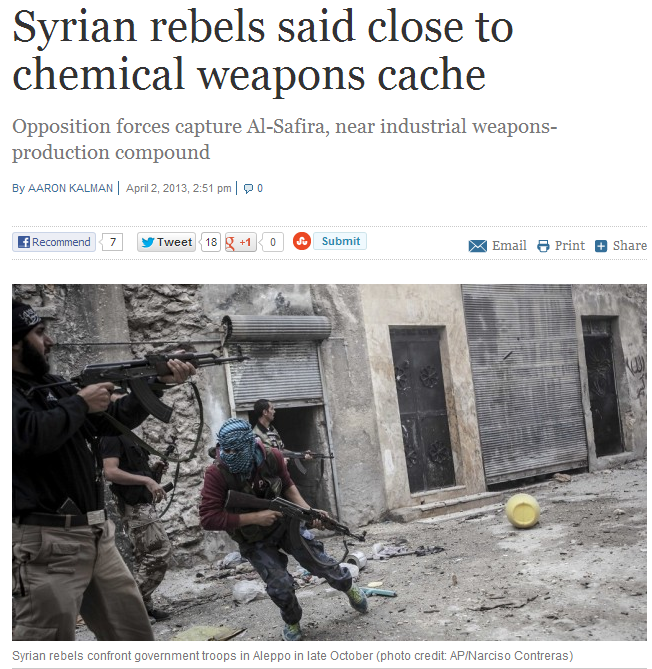 Syrian opposition forces on Monday night reportedly captured the northern city of Al-Safira, which is close to many ammunition factories and what is believed to be the regime's largest cache of chemical weapons.
The rebels took the city and, according to Al Jazeera, were only a mile away from the factories that produce a large percentage of the regime's munitions.
Two weeks ago both sides traded accusations over the use of chemical weapons in Aleppo. Israel confirmed such weapons were used, but the US said it doubted the claims.