But why, I thought they took a no-nonsense approach to all forms of fascism regardless of where it reared its head?
If they refuse to nip it in the bud, it will be that much harder to tackle them later on when the cancer begins to metastasize every place its taken root.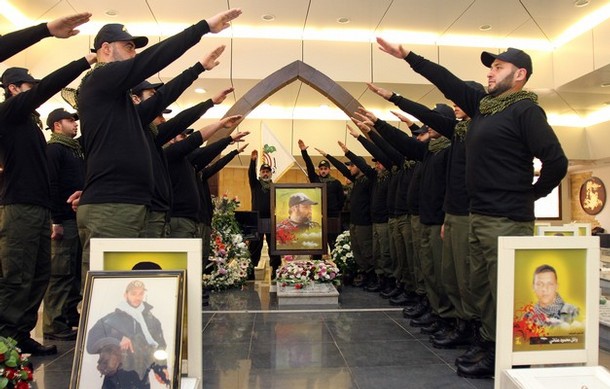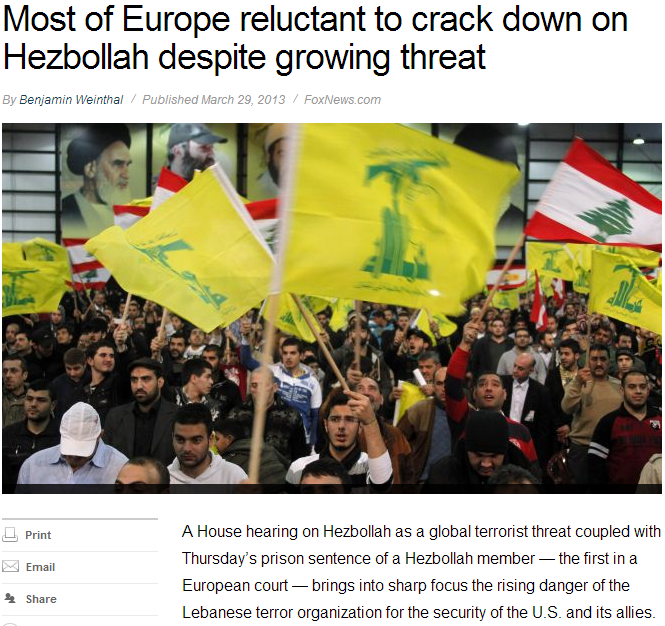 The criminal court in Limassol, Cyprus, sentenced Hossam Taleb Yaacoub — a self-confessed Hezbollah operative — to four years in prison for plotting to kill Israeli tourists on the island. "There is no doubt these are serious crimes which could have potentially endangered Israeli citizens and targets in the republic," the three-member judge panel said.
The Lebanese Shiite militant group Hezbollah — a major proxy of Iran's radical clerical rulers — has an extensive history of carrying out terror attacks on U.S. soldiers. In January 2007, Hezbollah operative Ali Mussa Daqduq played a critical role in the murders of five U.S. soldiers in Iraq. In 1983, a year after its founding, Hezbollah executed a double suicide attack against U.S. and French military barracks in Beirut, killing 241 American servicemen and 58 French paratroopers.
And Hezbollah's mushrooming presence in United States' backyard is cause for concern. Matthew Levitt, director of the Stein Program on Counterterrorism and Intelligence at The Washington Institute for Near East Policy, told FoxNews.com, "With Hezbollah playing a central role in Iran's shadow war with the West, concerns over the group's presence and capabilities in Latin America are well-placed. Hezbollah's reach in the region extends beyond the tri-border area of Brazil, Argentina, and Paraguay — recent cases highlighted Hezbollah activities in Venezuela and Mexico, too."