It's going to be a long slog though.
NOTE: This apology has turned into one major embarrassment of immense proportions. Outside of some unseen assurances given, I can't see how anything good will come from it, other than waking people up to the reality of a rough four years.
D.PIPES: Perhaps after all the apology was a good thing. For a relatively inexpensive price – some words – Israelis and others have gained a better insight into the Turkish leadership's mentality. It's not that they suffer from hurt pride but that they are Islamist ideologues with an ambitious agenda. If the misguided apology makes this evident to more observers, it has its compensations and possibly could turn out to be a net plus.
On Second Thought … Maybe that Israeli Apology to Turkey was a Good Idea
by Daniel Pipes
March 29, 2013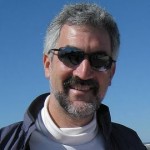 I was appalled to learn a week ago that the Israeli prime minister had apologized to his Turkish counterpart for his government's actions during the Mavi Marmara incident, seeing this as feeding the Turkish government's inflated sense of grandeur and power.
That prediction was borne out in spades.
The municipality of Turkey's capital city, Ankara, put up billboards on city streets reveling in the Israeli apology. They are not subtle, showing a sad-looking Netanyahu beneath a larger, buoyant Erdoğan, separated by the Mavi Marmara itself. Addressing Erdoğan, they read: "Israel apologized to Turkey. Dear Prime Minister, we are grateful that you let our country experience this pride."