No longer unnoticeable.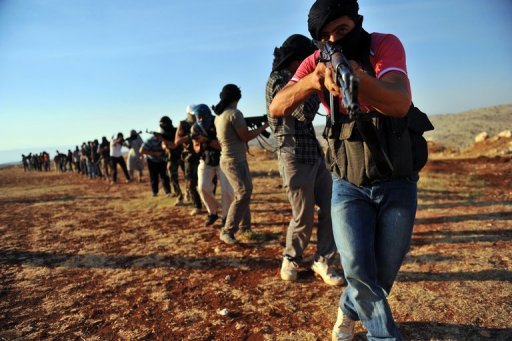 Syria's European Jihadis
During a recent visit to Israel, I found military officers focused intently on Syria — where, they said, there are now about 5,000 jihadis. These are not Muslim Brotherhood types, but fighters in Jabhat al-Nusra (listed by the United States last December as an international terrorist organization) and other Sunni jihadi groups linked to al-Qaeda.
The key concern, the Israelis said, is where the jihadis go after Assad falls. Do they stay on in Syria to fight any Alawite militias that may appear? Do they go west to Lebanon, to fight the Shiite group Hezbollah? South to try to cross into the Golan, and fight the Israeli army? Or east into Iraq, to fight as Sunnis against the Shiite-led government of Prime Minister Maliki — which the Israelis saw as perhaps the most likely outcome?
But there is another possible outcome: that the jihadis go to Europe to commit acts of violence and terror there. Why would hundreds of them possibly go to Europe? Because they came from Europe.
The facts are pretty clear: There are hundreds and hundreds of European Muslims now fighting in Syria. When I met recently in Washington with the top civil servant in one of Europe's foreign ministries, this was his greatest fear: What will they do when they come "home," their fighting skills now honed through months of combat alongside other jihadis from Libya, Pakistan, Afghanistan, Iraq, and many other countries?
A recent Gatestone Institute paper by Soeren Kern gives some numbers. The U.K. government thinks there are about 100 British Muslim fighters in Syria. Kern notes a recent speech by British foreign secretary William Hague on the danger:
Syria is now the number one destination for jihadists anywhere in the world today. This includes a number of individuals connected with the United Kingdom and other European countries. They may not pose a threat to us when they first go to Syria, but if they survive some may return ideologically hardened and with experience of weapons and explosives.