Ancient Muslim anti-Semitism given an ancient European anti-Semitic twist.
But not to worry, OIC's Ekmeleddin Ihsanoglu says Muslim anti-Semitism doesn't exist, so move along, nothing to see here.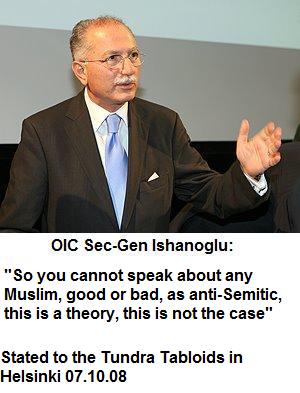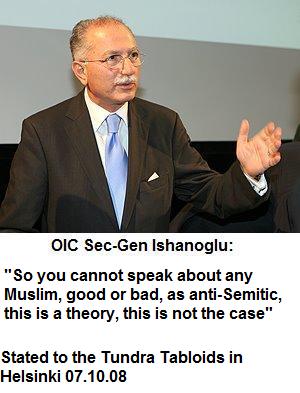 Thanks to the good efforts by Elder of Ziyon in exposing 'The Miftah' organization, supposedly dedicated in "promotíng the principles of democracy and good governance within various components of Palestinian society", we find out that the organization Miftah, -closely tied to Hanan Ashrawi, a top Palestinian Authority official and propagandizer- had run a highly over-the-top anti-Semitic screed using the fallacious  "christian blood in matzo" blood libel.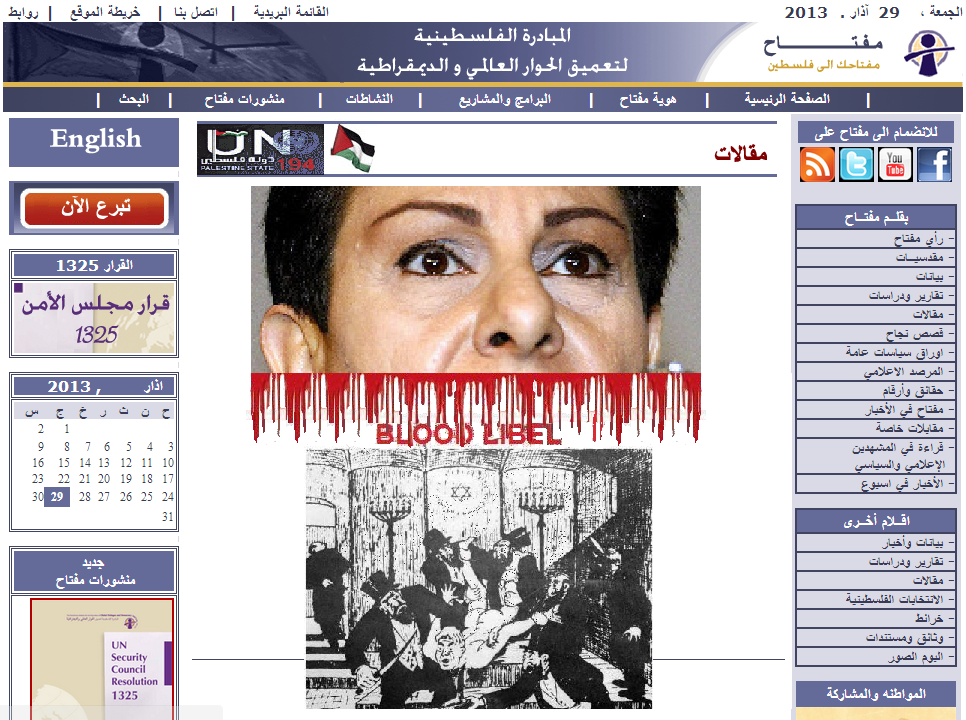 Since the time of its initial exposure by Elder, the offensive post has been taken down, but not before he took a screen capture of the original Arabic text, and the English translation. No apology has been forthcoming. Click here for the story at EOZ, and here and here for the scree captures of the blood libel texts.