Hopefully none of it salvageable.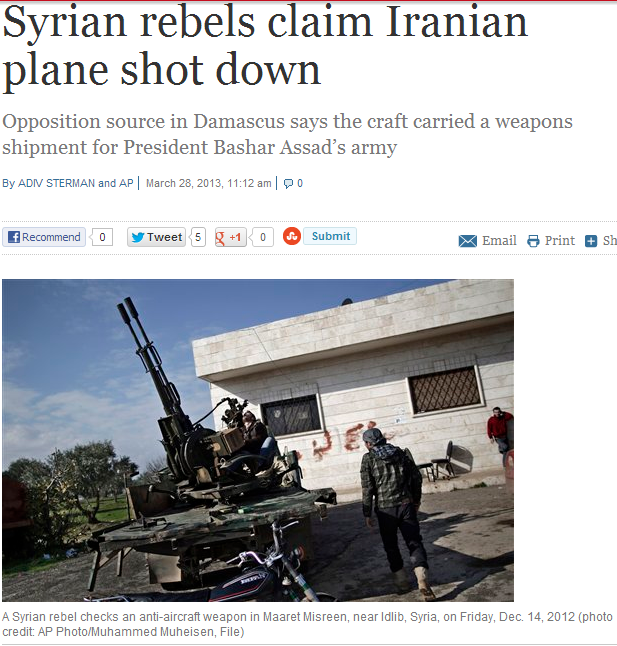 source in the Syrian opposition claimed Thursday that rebel fighters destroyed an Iranian plane carrying arms to the embattled regime of President Bashar Assad.
No confirmation of the report was available.
According to the unnamed source, cited by Israeli media, the aircraft attempted to land at the international airport in Damascus on Thursday with a weapons shipment for the Syrian army. The rebels said the plane was hit and caught fire, setting sections of the airport ablaze.
Iran has long been suspected of providing a weapons lifeline to Syria, mostly using flights or convoys passing through the territory or airspace of Iraq.