I'm more surprised that they actually believe themselves to be journalists.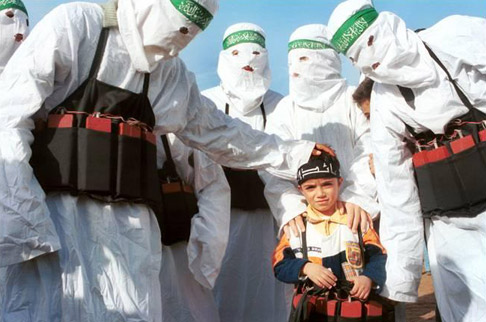 That said, there's little difference between them and the fake journalists in the legacy media who have covered the Arabs' war against Israel over the past six decades.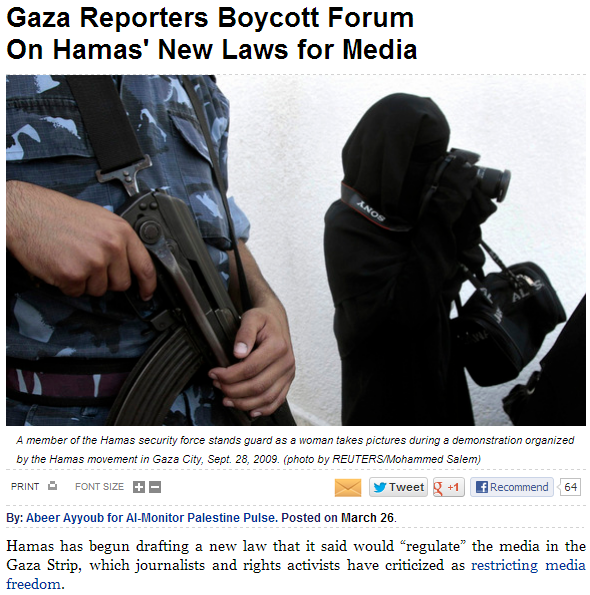 To discuss the draft with Gaza journalists, the Hamas-run government press office in Gaza last week held a forum to which more than 70 local journalists were invited. At least 60 boycotted.
"We are sorry not to see journalists here today. We invited them because we want them to share in the issuing of the law with their hands," said Kamal al-Hadidi, head of the media production department at the Press Office, at the opening of the session.
One of the very few journalists attending, Dunia al-Amal Ismail, strongly opposed the new law for the lack of coordination with journalists, its inaccurate terms and the bad style of writing in its text.
"You are considering consulting with jurists as a last step, which doesn't make sense: They should be the first [to be consulted], then we are talking about issuing a new law," Amal Ismail said, addressing Gaza's government media officials.