Hamas suspect in drag.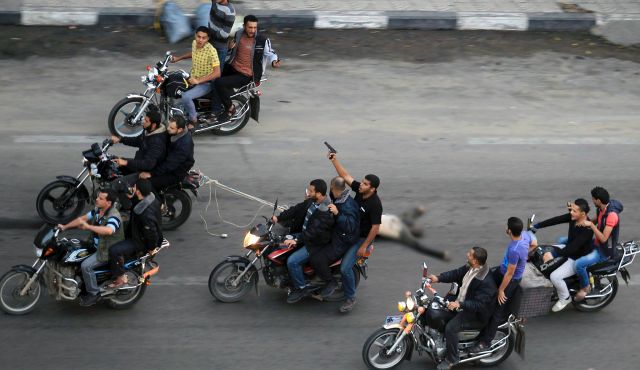 It always amuses me to hear Palestinian Arab apologists and their supporters bemoaning the fate of criminals in Israeli jails, failing to mention however, the people executed by Hamas and Fattah for doing the exact same job that the Palestinian Authority has sworn in treaties to do itself.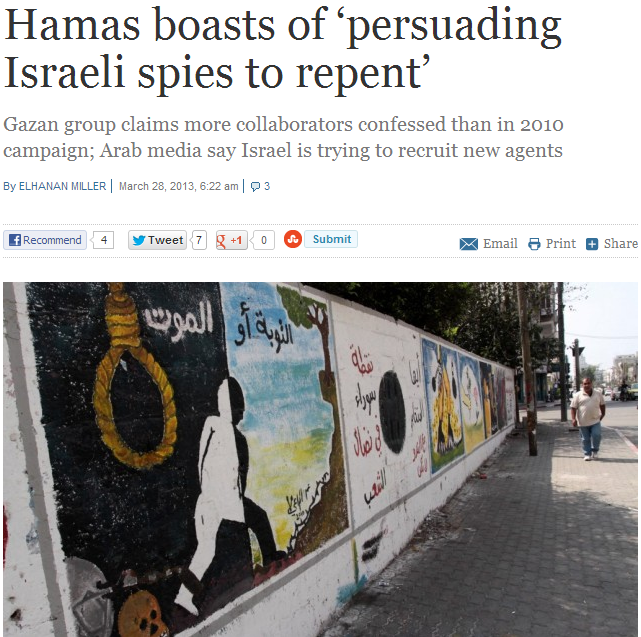 Hamas on Wednesday boasted its success in persuading purported collaborators with Israel to admit their crime and repent, as part of a Gaza-wide campaign to counter Israeli espionage.
Ibrahim Salah, a spokesman for Hamas's Ministry of Interior, announced that the number of Gaza residents who "repented and returned to the embrace of their people" was higher over the past 15 days — since the start of the campaign — than the number of repenting spies in the entire three-month period of a previous campaign in 2010.