And we saw what happened the last time it was tried.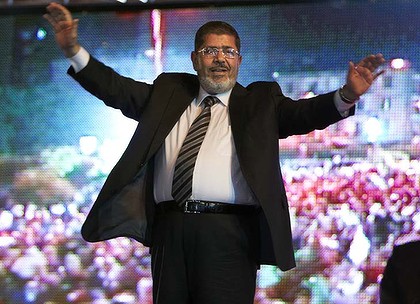 Mursi warning stirs fears in Egypt opposition
(al-Reuters) – Egyptian President Mohamed Mursi threatened on Sunday to take unspecified steps to "protect this nation" after violent demonstrations against his Muslim Brotherhood, using vague but severe language that the opposition said heralded a crackdown.
In remarks following clashes outside the Brotherhood's Cairo headquarters on Friday, Mursi warned that "necessary measures" would be taken against any politicians shown to be involved in what he described as violence and rioting.
"If I am forced to do what is required to protect this nation, then I will do it. And I fear that I might be on the verge of doing it," Mursi said in a statement. He did not elaborate.
Mursi has faced increasing anger since the Brotherhood propelled him to power in a June election, and several spates of protest have turned into violent riots.