Finally some common sense spotted. In the US, officials can't even utter the words jihad or Islam without getting into trouble.
H/T: BadNewsFromTheNetherlands: 
The situation in The Netherlands is such that there is a need for a "masterclass jihadism" course for police agents in The Hague. This will make them more familiar with the rapidly growing extreme radicalism in some Muslim circles. Several sources claim that intermediaries are offering money to young Dutch Muslims to fight in Syria. (Official sources estimate the number of Dutch jihadis at present at around 100) About 20-25 youngsters from Delft, a town close to The Hague, have left to participate in the jihad. (It has been reported that two have been killed)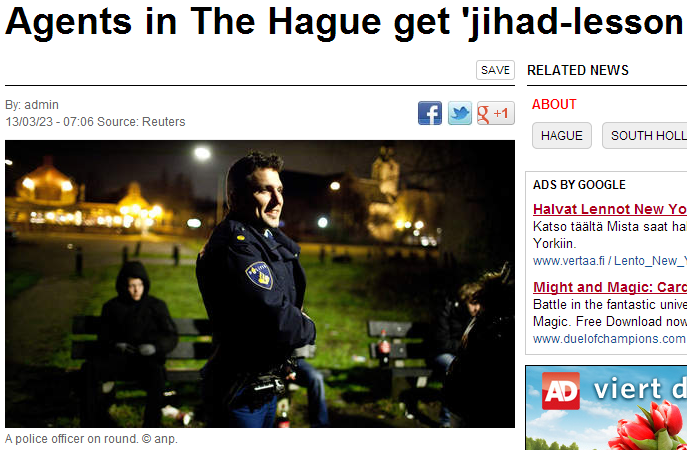 Policemen in the Hague area are to get a course in masterclass jihadism 'to counter radicalization among the youth. They get next weeks lesson by Professor Edwin Bakker of the Centre for Terrorism and Counterterrorism, which was reported to the AD.