UPDATE: Drudge now linking to the story, I'll keep it up a bit longer.
The Syrian government dismissed the reports and blamed social media sites like Twitter and Facebook for allowing the rumour to spread. An official told Russia Today: "It's not true. Definitely it's not… It's ridiculous. And he [Assad] doesn't have an Iranian bodyguard." Media who picked up on the story should feel "shame".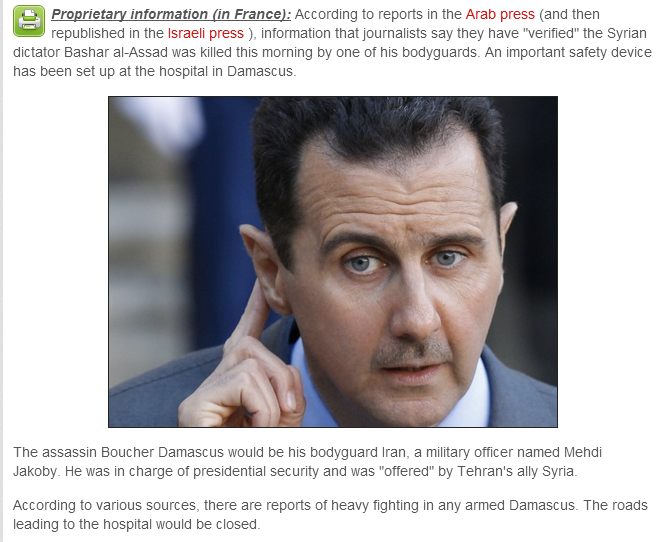 SOURCE: H/T: DM
UPDATE: Before it's News is running a cautious  headline as well.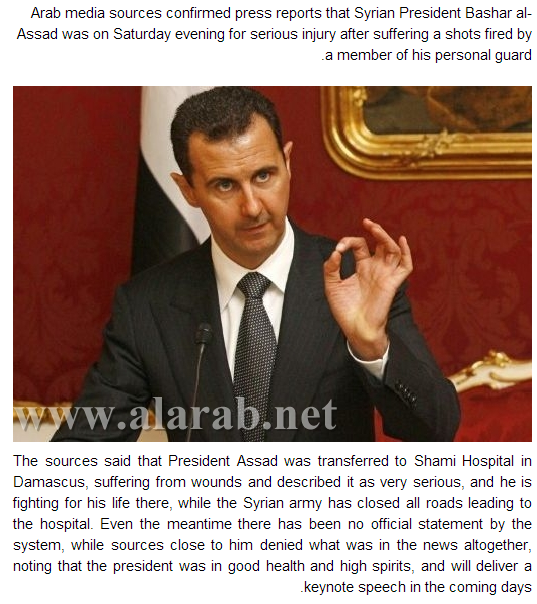 Source: Al-Arab.net