Because they have been raised to believe that they have a right to another's labor.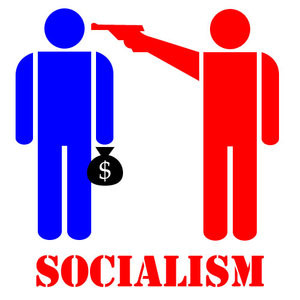 It never occurs to them that some students, who would love to go to a university and who can't due to a number of different reasons, are forced to fork over their hard earned money to these students so that they can sit in class and perhaps earn even more money than they in the long run.
What's so wrong with asking people to take at least a fraction of the burden in their own education? Nope, they won't even stand for that, they claim the right to other people's labor for their own use, and as much as they want. Take a look at the website of the 'student union' SAMOK, yep, they actually call themselves a 'political independent organization'.

Students march in Helsinki to defend financial aid
Close to 5000 students from around the country gathered in the capital on Wednesday to protest plans to move financial aid to students in a more loan-oriented direction.
Student unions organized the mass demonstration to oppose reforms planned for student financial aid, which would more strictly limit the period when student financial aid can be received or change the aid in a more loan-oriented direction.
Among the changes being reviewed is a "5+1 model" in which all student financial aid should be used in precisely five years, after which students would be eligible to receive only loans. The model has been justified as a means to accelerate studies.
"Indeed it sounds bad, forcing people to take a loan and then assuming that through force or blackmail they'll  complete their studies more quickly. There is just as big a chance that there will be a high threshold to taking a loan. Students may prefer to get a job, doing more work and delay finishing their studies," says Mikko Valtonen, who chairs the Union of Students in Finnish Universities of Applied Sciences.