Allow us to continue bleeding the Netherlands, or lose our vote!
If they discontinue the practice of allowing benefit transfers to Morocco, the Moroccan voting block, comprised of an good number of Dutch Muslim organizations, are threatening to withhold their vote for Labour. This strengthens the claim that Labour are using immigration policy to strengthen their party base, the knife however cuts both ways.
 First from BadNewsFromTheNetherlands blog:
Moroccans Threaten not to Vote for Labor Part
A number of organizations of Dutch Moroccans has written a letter to the Labor Party in which they say that they will advise Dutch Moroccans to cease supporting the party if it agrees with a proposal by its Minister of Social Affairs Lodewijk Asscher to cut social welfare payments to Moroccans who do not live in the Netherlands. Asscher said that the organizations should tell Moroccans to freely choose their party of preference, instead of threatening.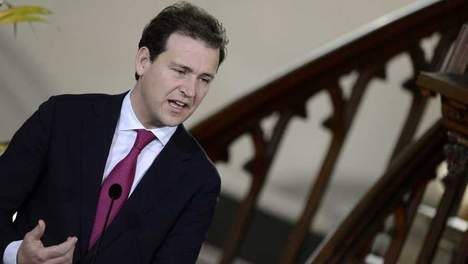 Asscher shocked byMoroccan organizations' threat
Volkskrant.nl: Lodewijk Asscher, Minister of Social Affairs is shocked by a letter from a number of Moroccan organizations that threaten  to terminate their support for the Labour Party. The organizations advise their supporters not to vote on this party if the PvdA senate faction  agree to a bill of Asscher's for the stopping of export of benefits to Morocco.
Back on Thursday Asscher wrote that he found the organizations to be"patronizing". He does not think that Moroccans in the Netherlands will abandon as easily on the authority of some organizations, who are willing to cast their vote for the Labour Party . […]
Asscher accuses the organizations' of using an improper electoral threat" and urges them instead to join forces. "Would it not be a more wonderful voting advice to Moroccan Dutch to choose which party they put their trust?" The letter from the Moroccan organizations among others signed by Mohamed Rabbae, past member of parliament for the Green.