Into the pot it goes!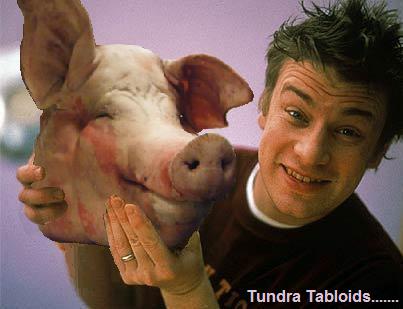 This is something that simply couldn't happen within the kosher food chain. The exactness of the process in its entirety is well known, the standards are extremely high. Halal is not, that's why we see a pork in halal scandal. It's well known fact that Muslims can eat kosher approved food, but Jews cannot eat halal, for all the obvious reasons.
NOTE: Tundra tipster, Always Watching, digs up the following, concerning the claim that the person who owns the firm selling the meat to Kuraas is a Muslim Turk:
"It does say that the Kuraas company produces the kebab meet for Faraj Asmaro. Here is a link from the Kebab king's net page, Aramso Kebab, where it says: "Delivered by Kuraas". Both Kuraas and Aramso link to each other on their net pages.
Norway agency to report find of pork in halal food
Published: 16 Mar 2013 07:53 GMT+01:00 |
Updated: 16 Mar 2013 07:53 GMT+01:00
The Norwegian Food Safety Authority said Friday it would file a police complaint against a food company after finding large quantities of pork in its halal-labeled products.
Kebab meat sold by Norwegian group Kuraas to restaurants contained between five and 30 percent pork even though it was marked as halal, the agency found.
"We will file a complaint against the producer," Catherine Signe Svinland, an adviser at the food safety watchdog, told AFP.
"In a halal product, there should be no pork at all and when we find such quantities … we don't believe it's an accident but it is in fact fraud," she said.
The group denied it had intended to mislead customers.
"We buy huge quantities of halal meat and we can show invoices corresponding to what we bought and sold," marketing manager Kenneth Kuraas told news agency NTB.