They could have called it their 'colonoscopy' report as well.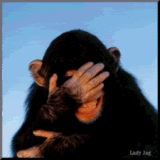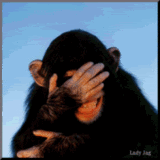 In other words, this is the GOP is saying:
"Lets be like our faux conservative cousins in Europe, who stand for nothing other than being bean counters at election time."
They no longer stand for anything. They have bitten deep into the poisonous apple of neo-statism, concluded that their faux conservatism doesn't work (it doesn't, only true conservatism does) and want to cast themselves off totally adrift from the constitution like their Democrat opponents. It'll now be a race to destroy the republic once and for all.
Mark Levin is right, if you were a card carrying Democrat, wouldn't you want Reince Priebus, John Boehner, Jack McCarthy, Eric Cantor, Karl Rove and the rest of the dim bulbs there, gumming up the works, which will only end up with them splitting the party as regular folks say, I've had it with these morons? You bet they would.
GOP ELDERS CALL FOR CELEBRITY 'TASK FORCE', EMBRACE OF MAINSTREAM MEDIA
by MATTHEW BOYLE 18 Mar 2013 62POST A COMMENT VIEW DISCUSSION
Republican National Committee elders are calling for the creation of a formal party-sponsored board of celebrity promoters to push the party's politics, the new "autopsy" report on the GOP's problems shows.
To reach youth voters, the GOP establishment figures who authored the report recommend the creation of a celebrity task force to communicate conservatism. "Establish an RNC Celebrity Task Force of personalities in the entertainment industry to host events for the RNC and allow donors to participate in entertainment events as a way to attract younger voters," authors Henry Barbour, Sally Bradshaw, Ari Fleischer, Zori Fonalledas and Glenn McCall wrote.
The group of establishment Republicans who wrote the report did not specify which celebrities they would want on their "task force."