UPDATE: Scroll down.
A young woman writes in Hebrew on the pavement already filled with statements in chalk, "Long Live the people of Israel" and then a woman suddenly comes up, takes the chalk from her hand, refuses to give it back, while repeatedly pushing and shoving her.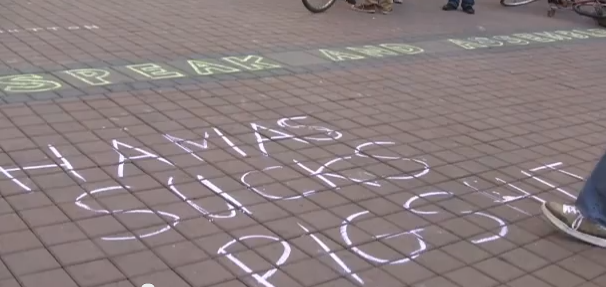 NOTE: An interesting part is at the beginning of the video, her pro-Israel friend writes "Hamas sucks pigshit" on the pavement! Then comes along a tough guy and threateningly drives them from a public space.
H/T: Gary via: Edler of Ziyon: "A leftist anti-Israel group that is trying to act like an "occupy" group set up a sparsely-attended anti-Israel rally in Oakland."
UPDATE: The female perp who did the abusing is Gabby Silverman. She's already been in custody for violence In San Francisco. There is no reason why charges shouldn't be brought up against her.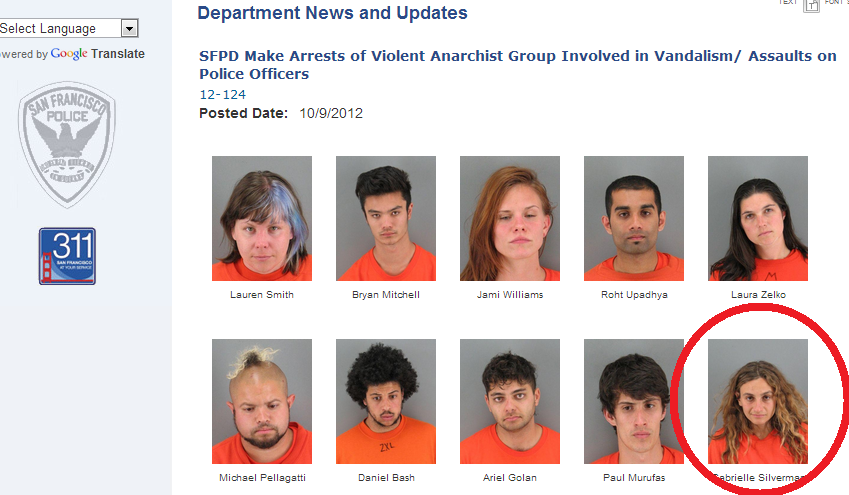 UPADTE II: Here's a video taken by Shlomo, the man who accompanied the woman assaulted in the original video, of the BDS event in general, prior to the assault. Here is Shlomo Ben Hungstein's own website.